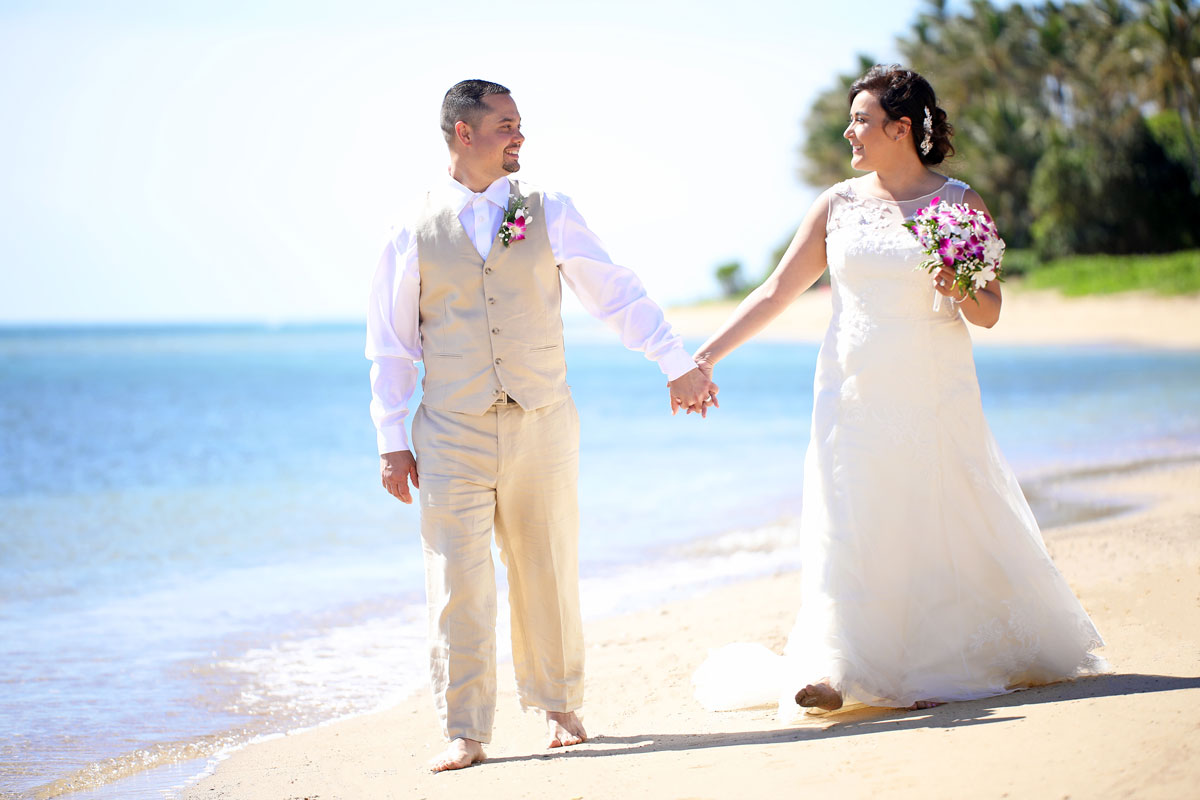 If you choose to capture your special day with a ceremony and highlight video, it's time to start thinking about your wedding video song.
A ceremony and highlight video are included in Lehua wedding packages and above, and you can add it to any package. You'll have two videos: (1) a video copy of the ceremony beginning to end and (2) a highlight video including clips from the ceremony and clips from the photo shoot.
You get to choose a song for your highlight video. We know each couple is unique, so we want to give you time to pick a song that fits your personality and style.