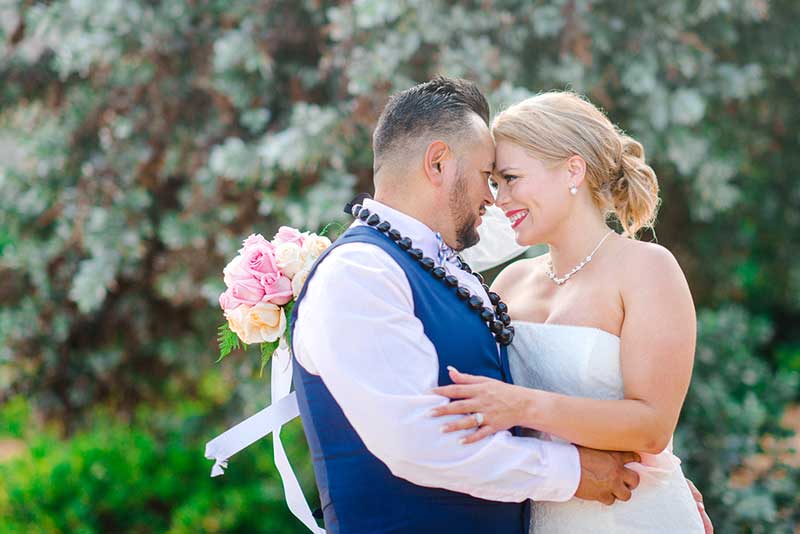 Capturing memories with photo and video is an important part of your day, and we want to give some tips to make sure you look your best and are comfortable with your team.
Photography
Our professional photographers will greet you with a warm aloha and lead you through everything from start to finish. They know it's not every day you turn up for a photo shoot, so they'll do their best to make you comfortable.
Tips to Remember:
Relax and enjoy yourselves. The day is meant to be fun, so don't take the photo shoot too seriously.
Let your photographer know if you have any special requests. If there's a particular pose or photo you've seen on our website that you know you want, just ask.
Have good posture. Standing and sitting up straight are more flattering.
Not sure about your smile? Mix it up. Your photographer will take a lot of pictures, so feel free to try a variety of expressions.
Don't be late to your ceremony or it'll cut into your photo/video time.
Following your ceremony, your photo shoot will start with group shots. If you have a large amount of guests, prep them so they know not to disappear. These take more time than you might think.
Love on each other. You'll see the emotion and joy in the final pictures!