Your wedding deserves special attention, and we understand how important this day is for you. With our worry-free wedding transportation, you'll have the most complete and well-planned service for your special day.
Why Get Limousine Transportation?
Having our limousine service takes the stress out of getting to the big event. Even if you'll have a rental car, many of our couples are not familiar with navigating around the island. You can relax and enjoy the ride instead of trying to follow your GPS while it mispronounces Hawaiian street names. (We've heard some interesting variations of "Kalanianaole Highway.")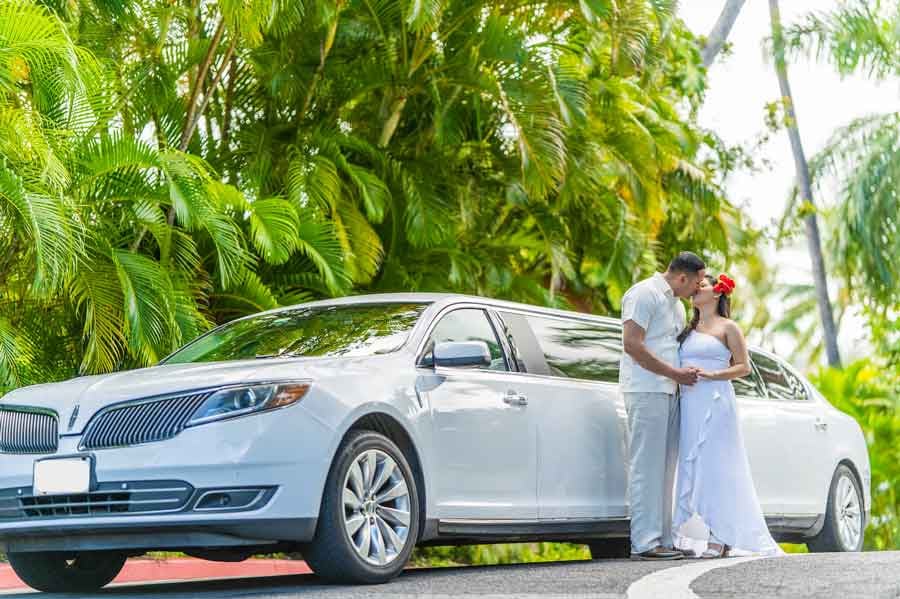 How It Works
We schedule your pick up time, so all you have to do is be ready and waiting outside.
On the way to the wedding venue is when it all hits and, instead of trying to focus on the road, you can be 100% present in that surreal moment of excitement.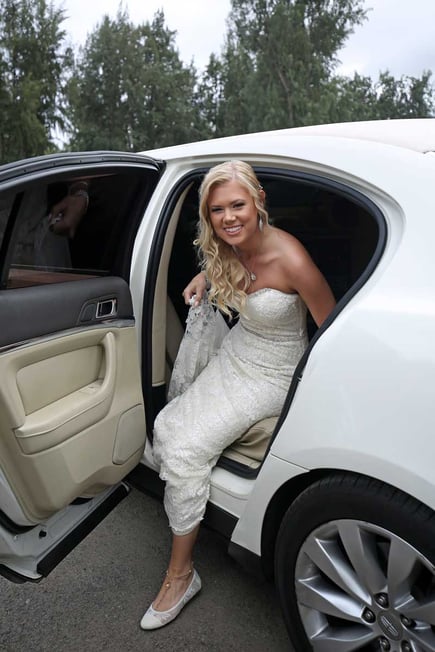 When you pull into the parking lot, you'll be greeted at the limo and escort you out to your ceremony area. After the photos are done, the limo comes back to pick you up. The two of you can enjoy champagne on the ride back and bask in the afterglow of your wedding. The limo will drop you off at your hotel or a restaurant in Waikiki if you have reception plans immediately to follow.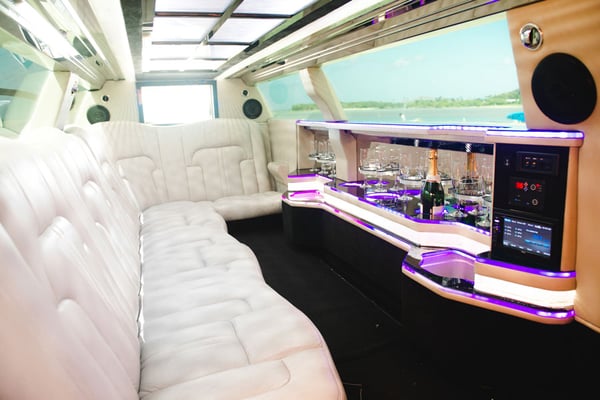 While many of our packages do include limousine service, you always have the option to add it. For large groups, we can provide additional limousines, SUV limousines, and minibusses to make sure your guests get to the wedding on time and in comfort.
Just reach out to your wedding coordinator to discuss your options, and we'll take care of all the arrangements based on your requests!