Hawaii Wedding Flowers: Bouquets, Leis, and Hakus
Samples of Our Floral Wedding Arrangements.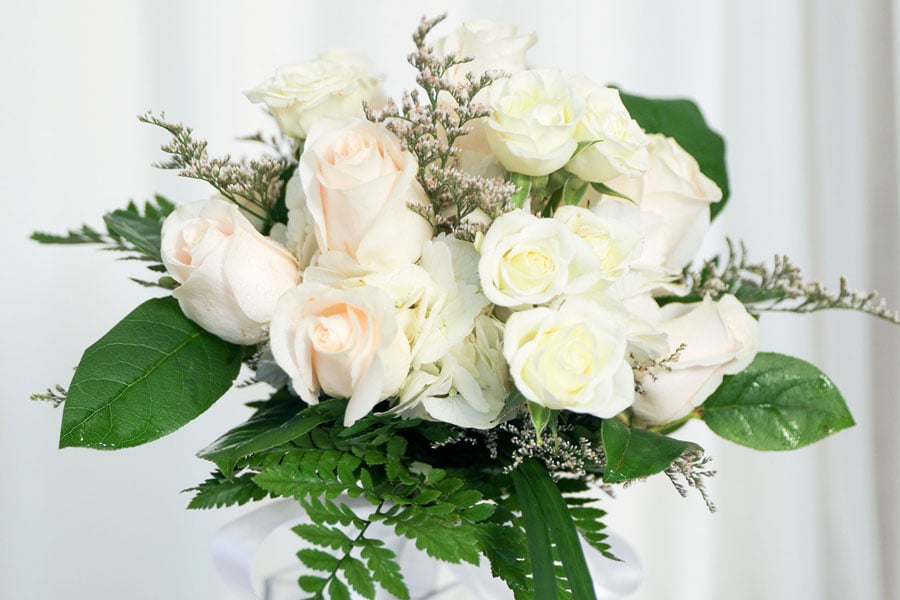 Classic Bridal Bouquets
Our classic bouquets use traditional and Hawaiian flowers to offer a range of styles.
Premium Bridal Bouquets
Premium bouquets are an upgrade from our classics, using additional varieties of florals.
Elite Bridal Bouquets
Our elite bouquets showcase our spin on traditional looks and offer unique options too!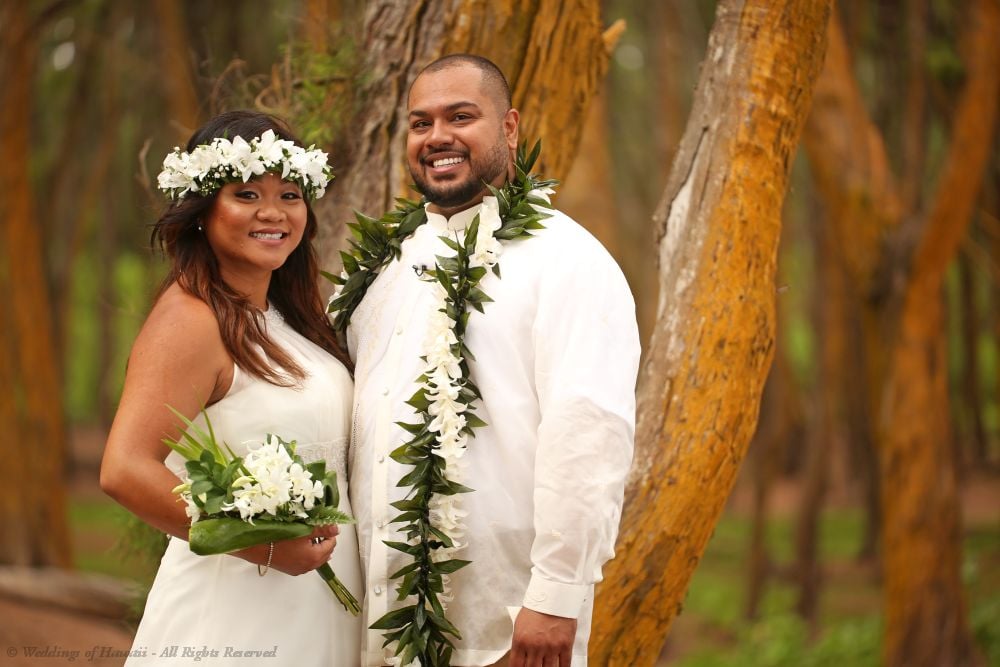 Hawaiian Hakus and Hair Florals
For something extra special, our hakus and hair florals not only give you an amazing look but also add an extra Hawaiian touch to your wedding day!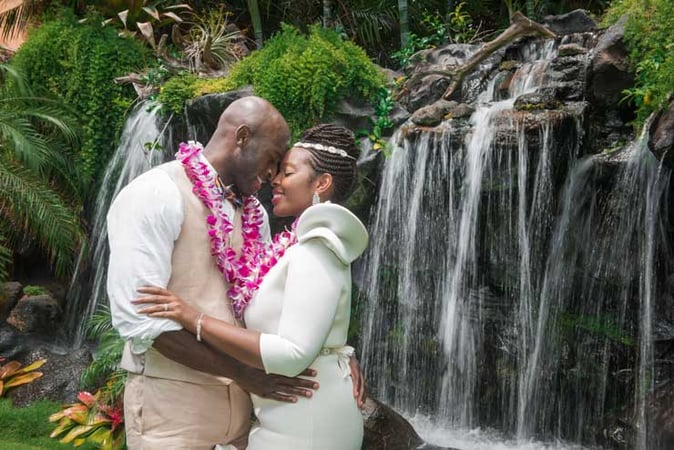 Hawaiian Leis
Nothing says Hawaiian more than a lei! Our bride and groom participate in a lei ceremony, and if you have guests, it's a nice gesture to present them one as well.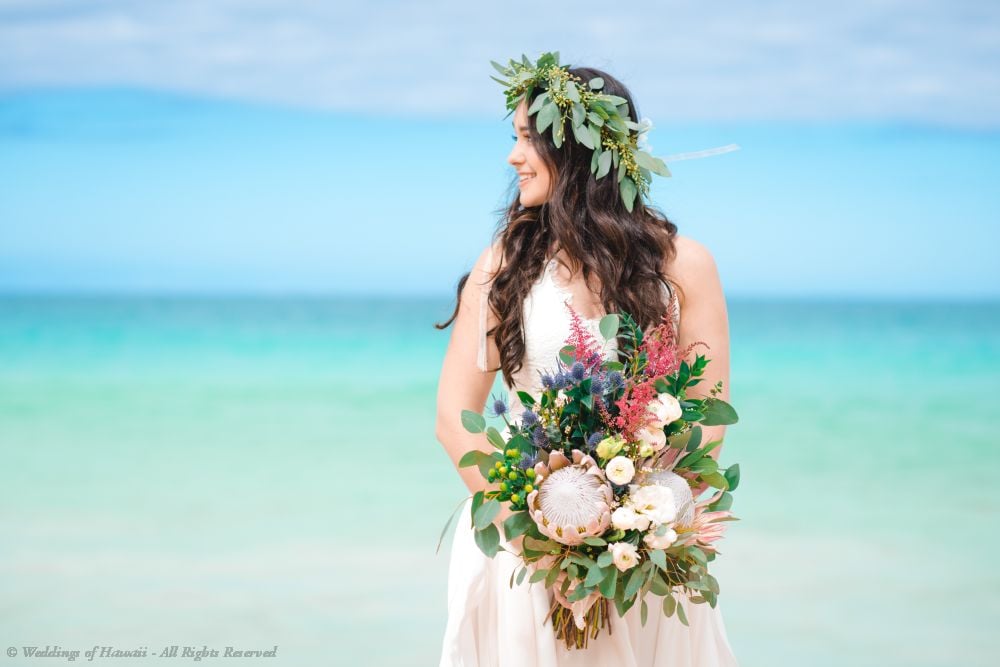 Custom Flowers
We're proud to have one of the most talented florists in the state. If you have custom flower requests, we're sure she's up to the task and will not disappoint!