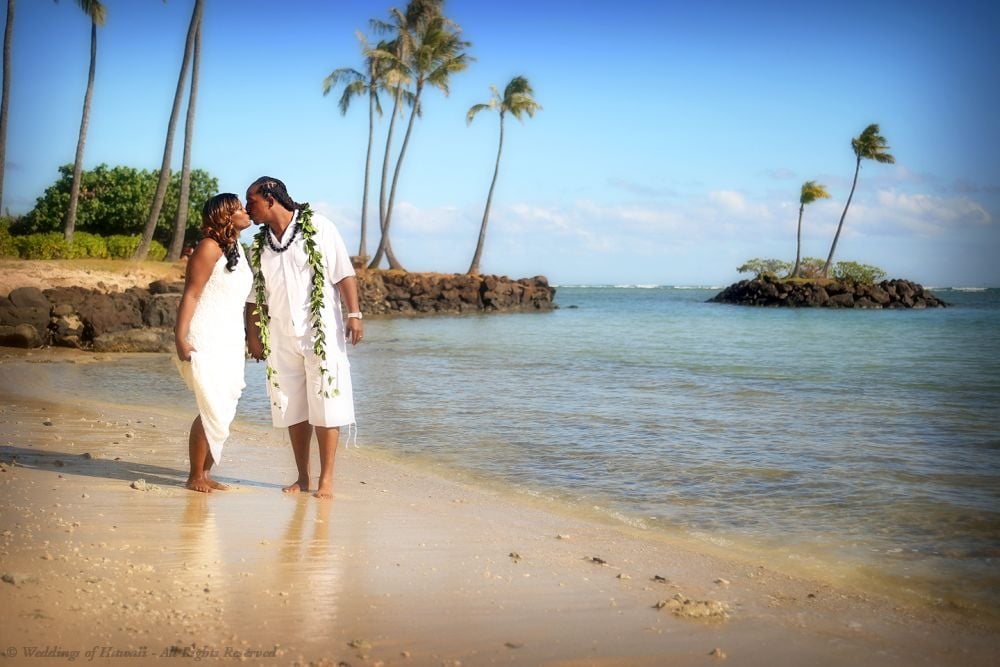 We've been helping couples find the best ceremony locations in Hawaii since 1978!
If you're planning on getting married in Hawaii, there are a few important decisions you need to make, and choosing the right Hawaii wedding location is one of them.
Do you want a beach wedding? Sunset ceremony? Maybe a waterfall wedding with a beach a short walk away? How about an two-location photo shoot?
You should consider both the logistics of the ceremony and types of photos you want. All our locations are stunning, and you're sure to get some amazing wedding photos, yet the locations are different in their own ways. It all depends on what you and your partner want!
Here are our picks for the best places in Hawaii to get married:
Sherwood Forest Beach - Best Hawaii beach wedding location
Magic Island - Best Hawaii sunset wedding location
Waialae Beach - Best morning or afternoon wedding location near Waikiki
Pukalani Falls - Most unique Hawaii wedding location
Heaven's Point - Best second location wedding photo location
We're always here to help answer any questions you have, and we hope this article will help you narrow down your dream Hawaii ceremony location :)
Best Beach Wedding Location: Sherwood Forest Beach
Don't be fooled by the name; Sherwood Forest is our most popular beach wedding location. The beautiful spot is on seven miles of golden sand and overlooks the turquoise water of Waimanalo Bay.