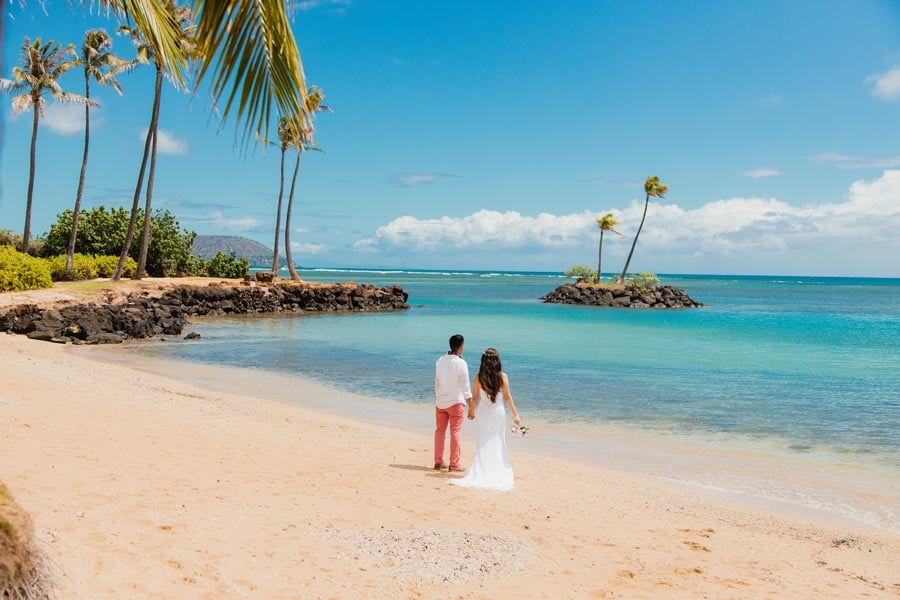 Now more than ever, elopement packages are an excellent option for couples looking for a stress-free way to plan their wedding, and with some of the most stunning beaches in the world, eloping in Hawaii is a no-brainer!
Did you know that elopements and destination weddings can be much more affordable than traditional weddings? Many couples can fly to Hawaii, stay seven nights, have their wedding, and still spend less than they would for a wedding at home. This is also true for most elopement locations around the world.
You might also like our Tips for Eloping blog post for the "do's and don'ts" of eloping in Hawaii.
Enjoying the amazing view after their elopement on Waialae Beach.
We already mentioned that Hawaii has affordable destination wedding options, but what's "affordable," you ask? Our Hawaii wedding packages range from $395 to $8,825, with most couples spending a small fraction of the cost of a traditional wedding (2023 prices).