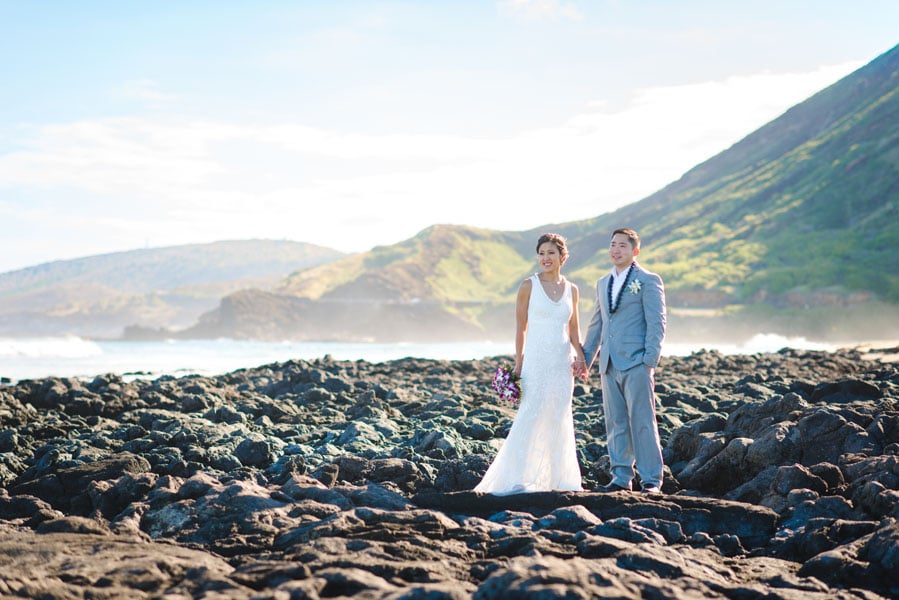 Oahu beach weddings are one of the most popular and affordable ways to get married in Hawaii. While there are many beautiful beaches in the state, we believe Oahu is the best Hawaiian island for a destination wedding.
What You Need for a Beach Wedding on Oahu
Like all the Hawaiian Islands, Oahu requires a permit from the State of Hawaii to marry on a beach. We can apply for and pick up the permit for your event. At the time of writing, a Hawaii beach wedding or vow renewal permit costs $50.
Best Oahu Beach Wedding Locations
Since all beaches in Hawaii are public, most couples want to choose a beach that offers incredible beauty, some seclusion, and a certain amount of convenience. Our selection of beach wedding locations takes this into consideration.
Before going over each location, here's a quick comparison to help you get started.
Most Beautiful: Sherwood Forest Beach, Waimanalo
Closest to Waikiki: Waialae Beach
Best Sunrise Location: Sandy Beach
If you're staying on the North Shore: Kawela Bay
If you're staying on the West Side: Paradise Cove Beach