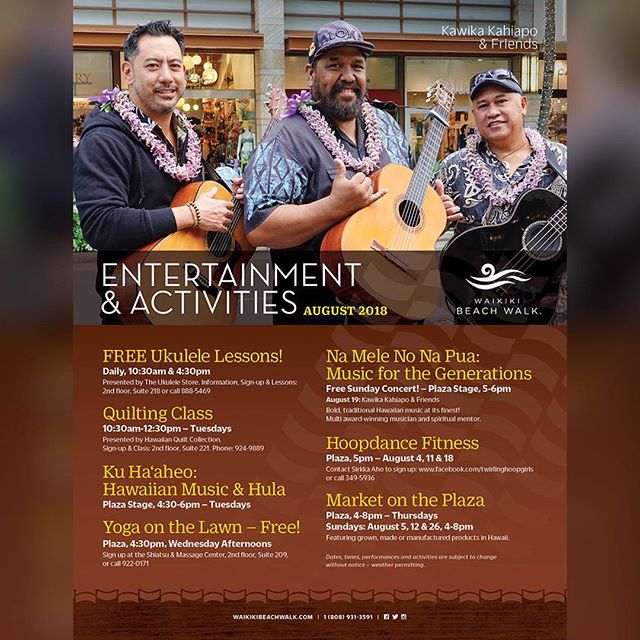 You may already know that we have two offices in Waikiki, and about 97% of our couples stay in in the Waikiki area. We recommend Waikiki for lodging because of all the hotel options available, the convenience of the area, and all of the events nearby!
As locals, we have tons of "things to do" that we'd recommend, but we also wanted to let you know about some current events and activities coming up.
Many events in Waikiki happen throughout the year, so if you're reading this but coming later, you should know there will likely be similar events to choose from. We mainly want to give you an idea of some activities other than enjoying the beaches and natural beauty of Hawaii.