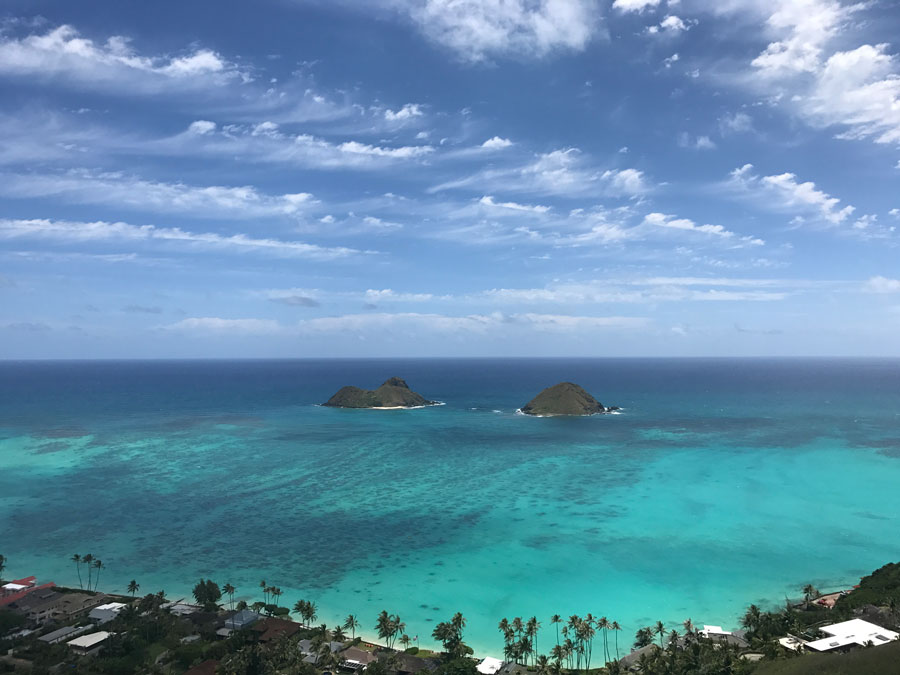 There are no shortage of hikes in Hawaii! From easy trails to restricted areas that we definitely do not recommend, the islands are full of places to explore.
For the avid hikers, we recommend downloading the Alltrails app and carefully read reviews and precautions for each hike. There are very dangerous hikes in Hawaii! Please always think safety first!
Getting out and exploring Hawaii will provide you with some amazing memories, just remember to always wear sunscreen, take water, and do not leave valuables in your car.
We've made a short list of our favorite hikes to get you started ;)
Diamond Head Summit Trail
With stunning, 360-degree views in all directions from Waikiki to Waianae, the Ko'olau Mountains and the Koko Head Crater, it's easy to see why the Diamond Head Summit Trail is one of Oahu's most popular hikes. Located at 4180 Diamond Head Road just 2.5 miles south of Waikiki, the trail head is accessible by car, bike and public transit, and there are restrooms, a food truck, and water fountains available.
Diamond Head is a hike everyone should do at least once!