Wedding packages designed to include everything you need
Planning can be fun, especially when you have our help!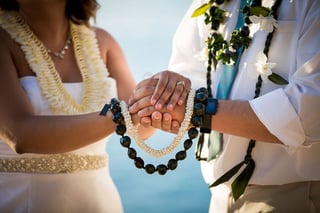 Hawaii Wedding Packages
We try to design our packages to include exactly what you're looking for, and we're happy to customize a wedding package just for you. We recommend scheduling a phone consultation with a wedding coordinator or contacting us by phone or email. Speaking with a wedding coordinator can get so many of your questions easily answered.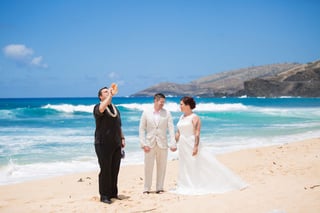 Hotels & Travel Recommendations
We're proud to announce our partnership with the Outrigger Waikiki Beach Resort and Outrigger Reef Resort, hotels we've recommended for many years. Our guests can now enjoy special rates with our promotional code. We can also help with other recommendations. For more information on travel, please read our article on booking travel to Hawaii.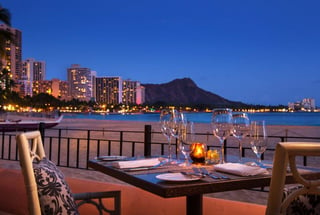 Post-Ceremony Celebrations
We can recommend some of Hawaii's top-rated restaurant venues. Our team is happy to make dinner reservations for you to celebrate the event. Large or small, we will assist you with assistance pertaining to the post-wedding celebration.