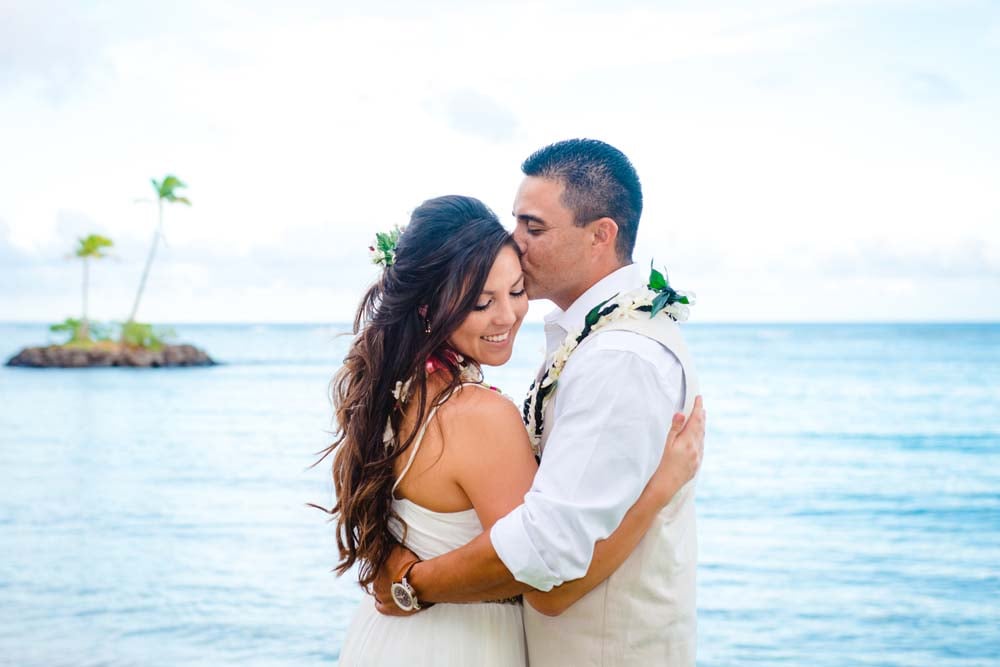 7 Tips to Plan an Affordable Destination Wedding
Most couples don't think of Hawaii when planning a cheap and affordable destination wedding, but when we researched How Much a Hawaii Destination Wedding Costs, we were surprised at how affordable it could be compared to a traditional wedding.
Is a destination wedding really cheaper than a traditional wedding? Yes, in most cases it's cheaper.
It was surprising that a traditional wedding averages over $25,000, yet many of our couples spend less than $8000 to fly to Hawaii, spend seven nights in a hotel, and have a beautiful Hawaiian wedding ceremony.
Every couple is different, of course, and there are many options when planning either a destination or a traditional wedding.
A destination wedding is cheaper on average, and we thought of some ideas to help you plan the most affordable dream wedding possible.