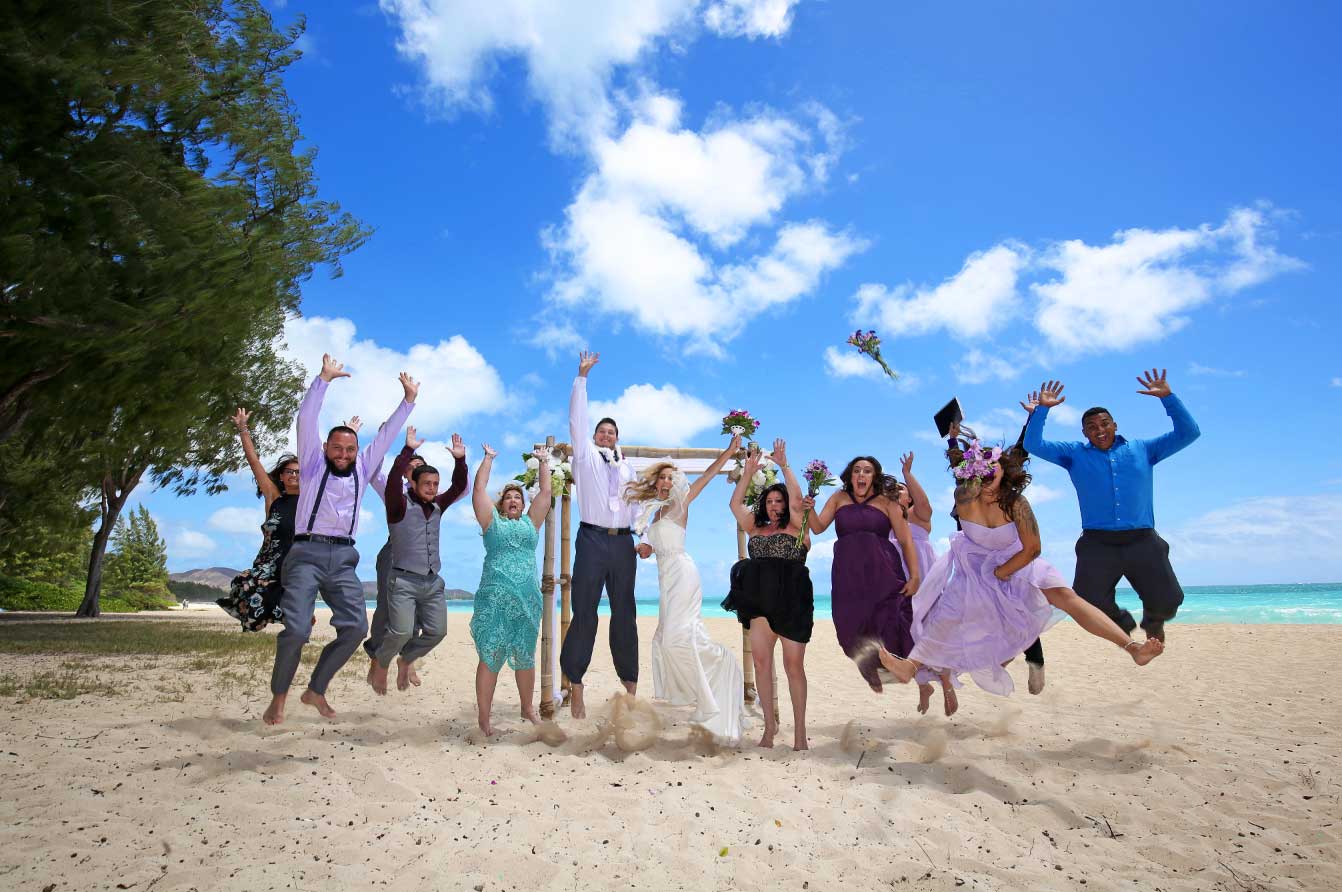 Everything You Need to Know About Sherwood Forest Beach
Sherwood Forest Beach (aka Waimanalo Bay) is one of our most popular Hawaii beach wedding locations. Not only is it a great beach for a wedding, but it's also a personal favorite of many of us here at Weddings of Hawaii. Although we have descriptions and photos of all our wedding locations, we wanted to share more details that may help you in choosing the perfect beach for the big day!
As you probably have seen in the pictures, this location features soft white sand, clear turquoise blue water, and the striking ironwood tree forest.
The stark contrast between the beach and forest gives couples a "two-in-one-location" photo opportunity. Because of its logistics, it is also our most secluded beach location.