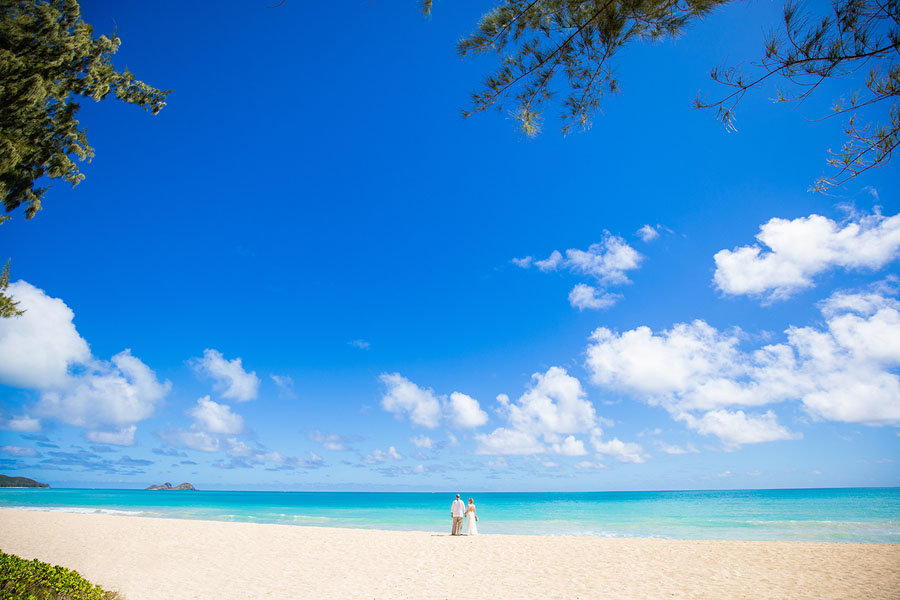 Everything You Need to Know About Sherwood Forest Beach
Sherwood Forest Beach (aka Waimanalo Bay) is one of our most popular Hawaii beach wedding locations. Not only is it a great beach for a wedding, but it's also a personal favorite of many of us here at Weddings of Hawaii. Although we have descriptions and photos of all our wedding locations, we wanted to share more details that may help you in choosing the perfect beach for the big day!
Sherwood Forest Beach is our favorite part of beautiful Waimanalo Bay.
Details:
Location: East shore, 40 minutes from Waikiki.
Available: 7 days a week, 8:00am to 4:00pm.
Recommended for up to 50 guests.
Decor: Arches and Chairs Mon-Fri (non-holidays). Runways 7 days a week.
Limousine: Requires one additional hour ($110). Not permitted on weekends and major holidays.
Recommendation: Lighting is best for the best water color is usually from 10:00am-4:00pm. Later in the afternoon offers softer, less vibrant colors.
As you probably have seen in the pictures, this location features soft white sand, clear turquoise blue water, and the striking ironwood tree forest. We often get requests for a Waimanalo beach wedding, likely because it's attention as one of the most beautiful beaches in the world, and Sherwood Forest Beach is the best Waimanalo has to offer.
Sherwood's offers amazing views in all directions.
The stark contrast between the beach and forest gives couples a "two-in-one-location" photo opportunity. Because of its logistics, it is also our most secluded beach location.