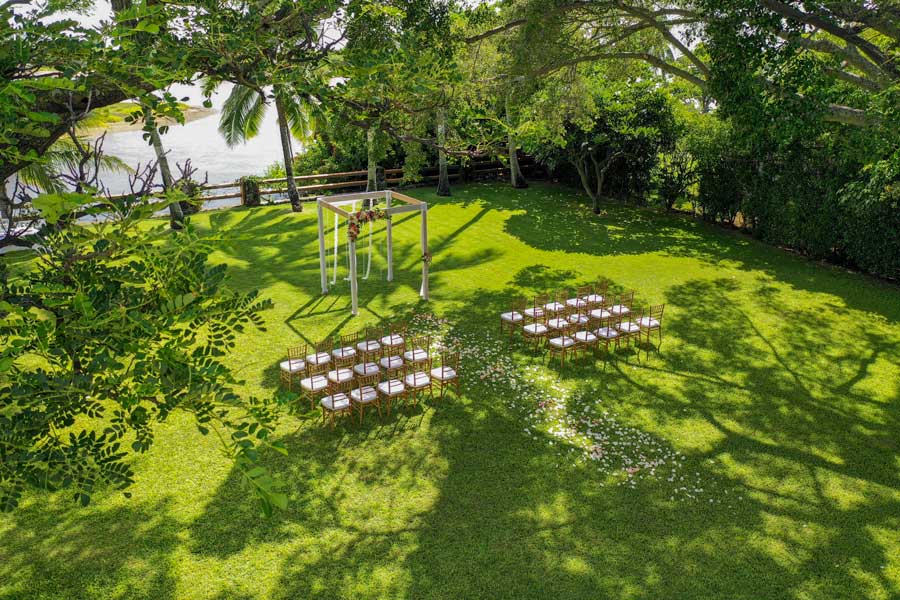 For the perfect private Hawaii wedding or vow renewal ceremony, Koko Kai Garden is a fantastic choice.
Hawaii's natural beauty is what brings so many couples to the islands, and many couples want the option of having a private Hawaii wedding ceremony.
Koko Kai Garden offers what many are looking for in a private venue. As you can see, it's surrounded by amazing Hawaiian elements. With lush foliage and Koko Head Crater in the background, it makes a wonderful setting all to your own.
Even the shade from the trees is pretty :)
The venue is perfect for groups up to 50 and is available Monday, Tuesday, Thursday, Friday, and Saturday from 10:00 to 3:30.