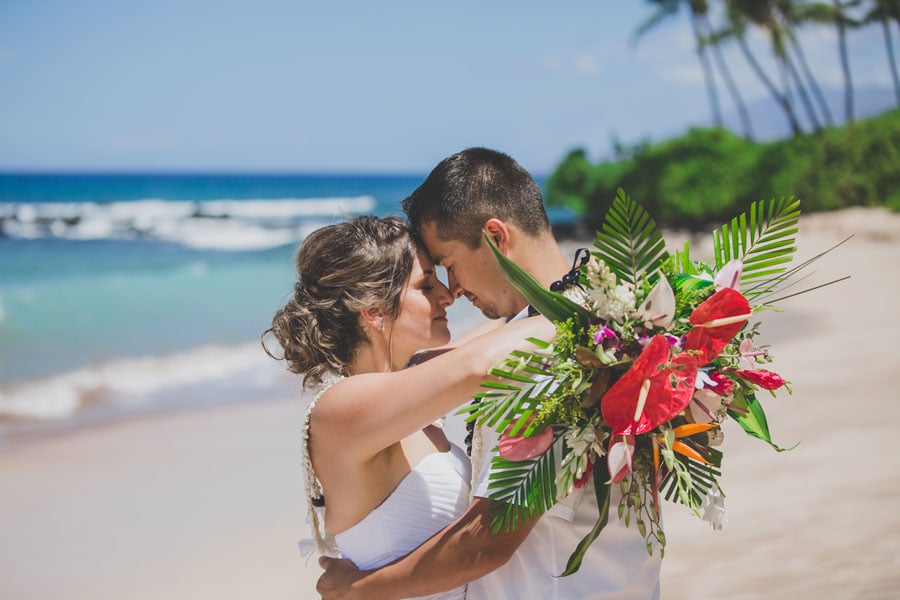 Beach weddings are in a class of their own when it comes to outdoor weddings. Gardens and wineries are beautiful, but there is something genuinely magical about an oceanfront ceremony. (Full disclosure, we have been doing Hawaii beach weddings since 1978, so we're probably a little biased.)
Can you see your toes in the sand with the ocean as the majestic backdrop for your special day?
A romantic seaside dream for many, but with so many venue options, it can be hard to decide if it's right for both of you. Here's everything we could think of to help couples determine whether a beach wedding is a good fit for them.
Choosing the Right Beach for Your Wedding
For most couples, a beach wedding means a destination wedding, but for the lucky few who live near a beach, you'll have a slightly different approach as you may have a larger guest count. You may need first to decide if you'll be planning a destination wedding vs. a traditional wedding.