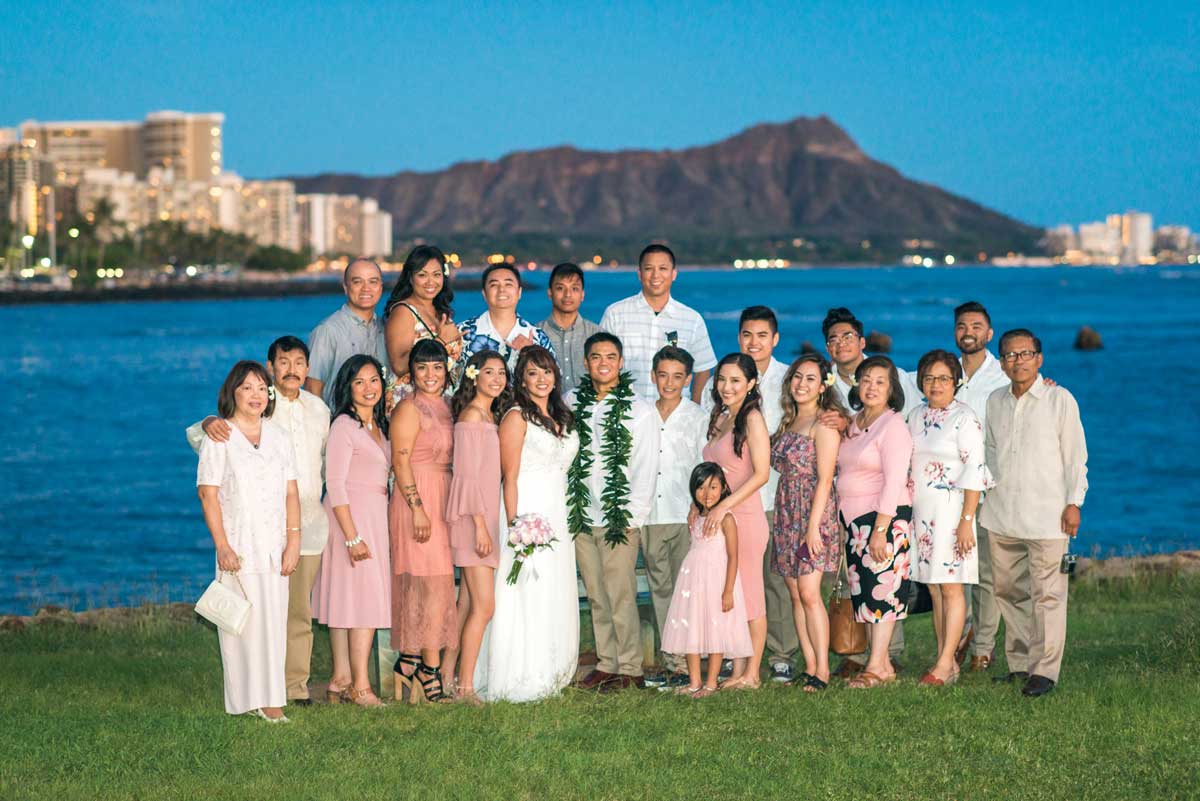 If you're eloping in Hawaii or do not have guests attending your ceremony, all you have to worry about are the two of you. As our motto goes, "No stress...just get dressed, and we'll do the rest." You can relax and enjoy yourselves knowing our team will have everything in place for your special day.
If you have guests, on the other hand, you'll need to share with them information to help your day go as smoothly as possible.
Here are some of our most important tips to share with your guests.
1. Be on Time!
We can't stress the importance of this enough. Your ceremony team is scheduled for a set time, and the last thing we want is for you to feel rushed!
Your ceremony team will arrive early and be ready to meet you and your guests at the meeting point. If your ceremony time is 12:00, for example, ideally you'd be set up and ready to go at that time. It's a good idea to tell your guests they should arrive by 11:45.