What Makes a Good Hawaii Wedding Planner?
When having a destination wedding, there are a few important things to look for in your wedding planners. Writing this article was a great chance for us to reflect an make sure we're doing all the important things for our couples. We teamed up and went over everything we focus on to be successful.
We believe there are four important characteristics you should look for in your wedding planner:
Trust
Good Communication
Value
Experience
1. Trust - Weddings of Hawaii has been in business for over 40 years. Although we've grown over time, we remain a small family and know the importance of what we do. We're helping you prepare for one of the most important days of your life, and we want everything to be perfect! We take great pride in our online reviews (Yelp, Wedding Wire, Google), and we're always looking for new ways to continuously improve.
2. Communication - We work as a team to make sure everything goes as smoothly as possible for your ceremony. We are open Monday through Saturday, and we even try to work a few hours on Sunday. Our goal is to never leave you waiting too long for an answer. While we're not perfect, we try to reply as soon as possible. We also try to stay logged in to our online chat bubble as much as possible to answers those quick questions you might have.
We also spend a lot of time on the phone. While we answer many of the big questions early on, such as information on our wedding packages and locations, there are also questions you'll have along the way, like about flowers, receptions, or tips for activities and traveling to Hawaii.
And, of course, we'll go over all the details of your ceremony day a few days in advance, and we can do that over the phone if you don't want to spare much of your precious time in Hawaii, or in person if you'd feel more comfortable face-to-face. Either way is fine with us.
To make it even easier to get in touch, we have a link for you to schedule a phone appointment, and you're always welcome to give us a call or send a message.
Please understand that we deal with many types of couples. Many couples choose us because they want a stress-free wedding without tons of planning and work, while others couples want to be active in each step. Either way, we're happy to help, so please keep in contact if when you need help or want to check in. We make getting married in Hawaii quite easy, and we're always here to assist or handle the planning.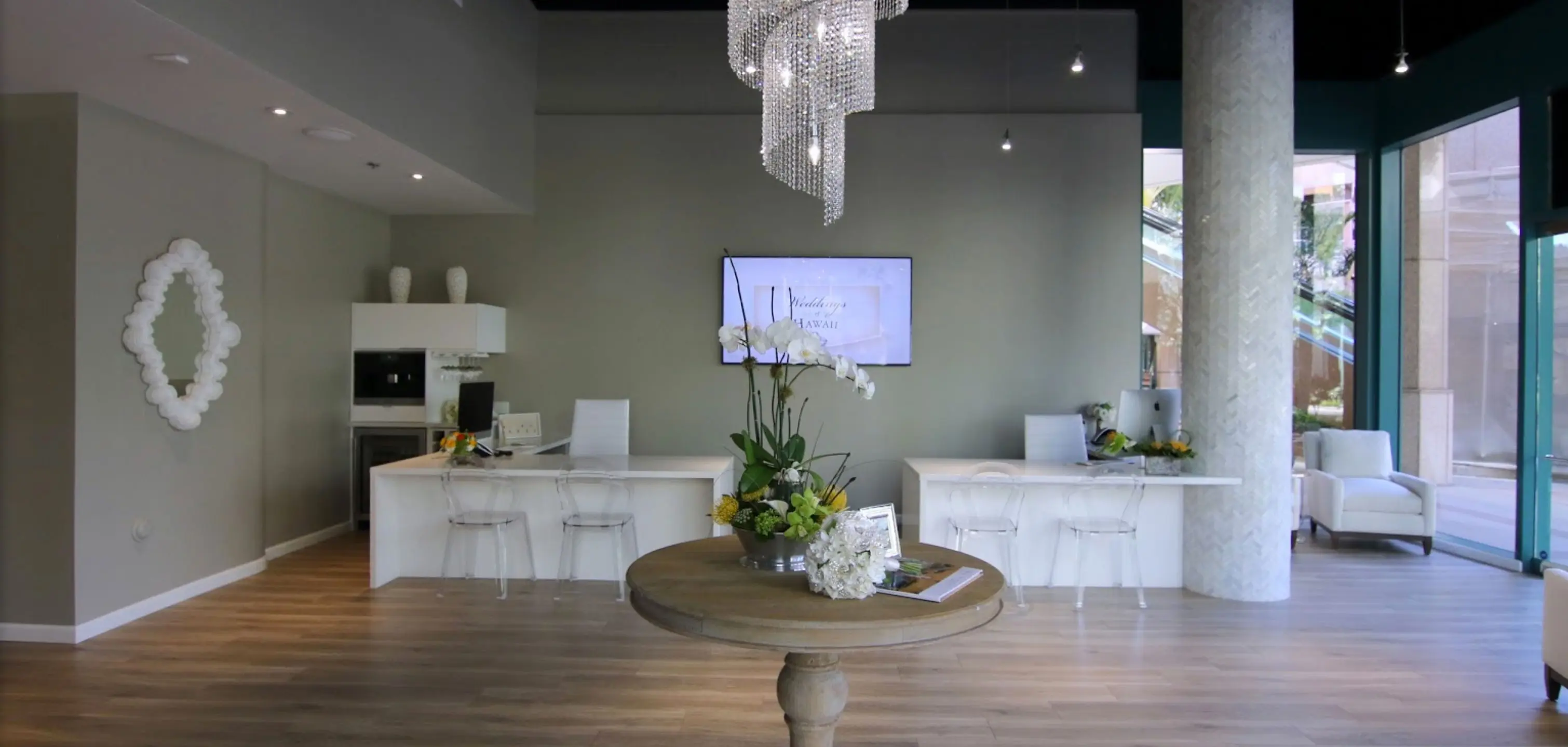 We have two offices conveniently located in Waikiki.
3. Value - Not only are Hawaii destination weddings much more affordable than traditional weddings, but our wedding planning services are included in your package. You'll find that our wedding packages are competitively priced and are customizable to suit the needs of all our couples.
Read about how much a Hawaii wedding costs for our breakdown of a Hawaii wedding compared to a traditional wedding.
4. Experience - Not only does Weddings of Hawaii have a long history of performing destination weddings, but we live here, so in addition to planning your wedding, we can also give you tips and advice for your entire trip.
We know the beaches for the best Hawaii beach weddings. We've been to most of the luaus. We've tried all the restaurants we recommend for your reception. We've been to most of the hotels. We know where you can buy shoes (tip: wear flats). We know beauty salons and barbershops.
We know many of the questions you may have about Hawaii, and we're happy to help!
How We Help Plan Your Hawaii Wedding
Wedding Package - Our wedding packages are designed to include the basics and many of the most common additions. All packages are fully customizable. When you book a package, we provide you with an information sheet to fill out at least 6 weeks before your ceremony date, which gives us enough time to make sure everything is in place. While we do try to provide enough information on how to customize your package, many of our couples like some help, which we're happy to do.
Budget - Everyone has a budget in mind, and we're happy to give you a full quote for all your customizations. We can also chat with you and come up with ways to help you stay within your budget.
Wedding Location - While all of our wedding locations are beautiful, they're also all unique. We know the benefits of each, and we can help you choose what's best for you. For the best places to get married in Hawaii, just ask us!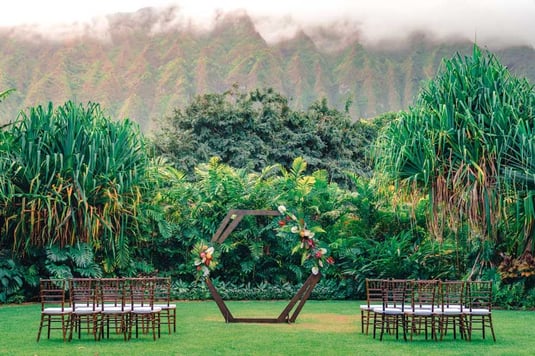 Nalo Gardens is one of our most popular private locations.
Organize and Plan - We put everything in place. As we know more about what you want for your ceremony, we schedule your ceremony team, obtain the permits, order the flowers, etc. That way you can just relax and enjoy your vacation!
Planning Your Hawaii Wedding Team
We'll help you along the way, and your wedding day team will be there ready to greet you on the big day. We don't just let anyone into our ohana. You'll have experienced vendors we've worked with for years performing your ceremony. We not only look for the most skilled people, but we want to work with good people who share our vision and understand how important the day is for you.
We believe we have the best wedding team you'll find anywhere!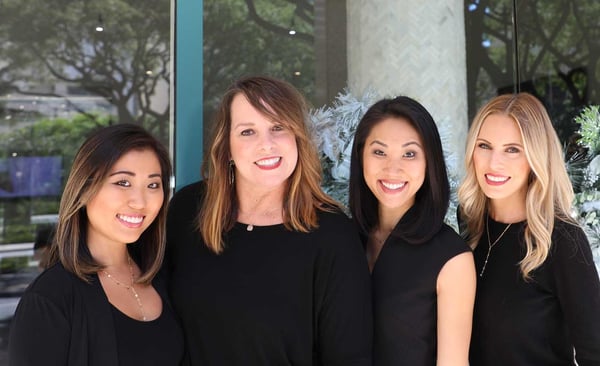 Meet your Hawaii wedding planners :)
What You Need to Do to Plan Your Hawaii Wedding
If you're considering a wedding in Hawaii, it's a good idea to get in touch. While we have many couples who book a reservation without speaking to us, we understand that you might feel more comfortable to chat first. If, however, you know you want to marry in Hawaii, you know what wedding package you want, and you know your location, it's simple to make a reservation.
Either way, we're always here to help make your Hawaii dream wedding as simple and stress-free as possible.