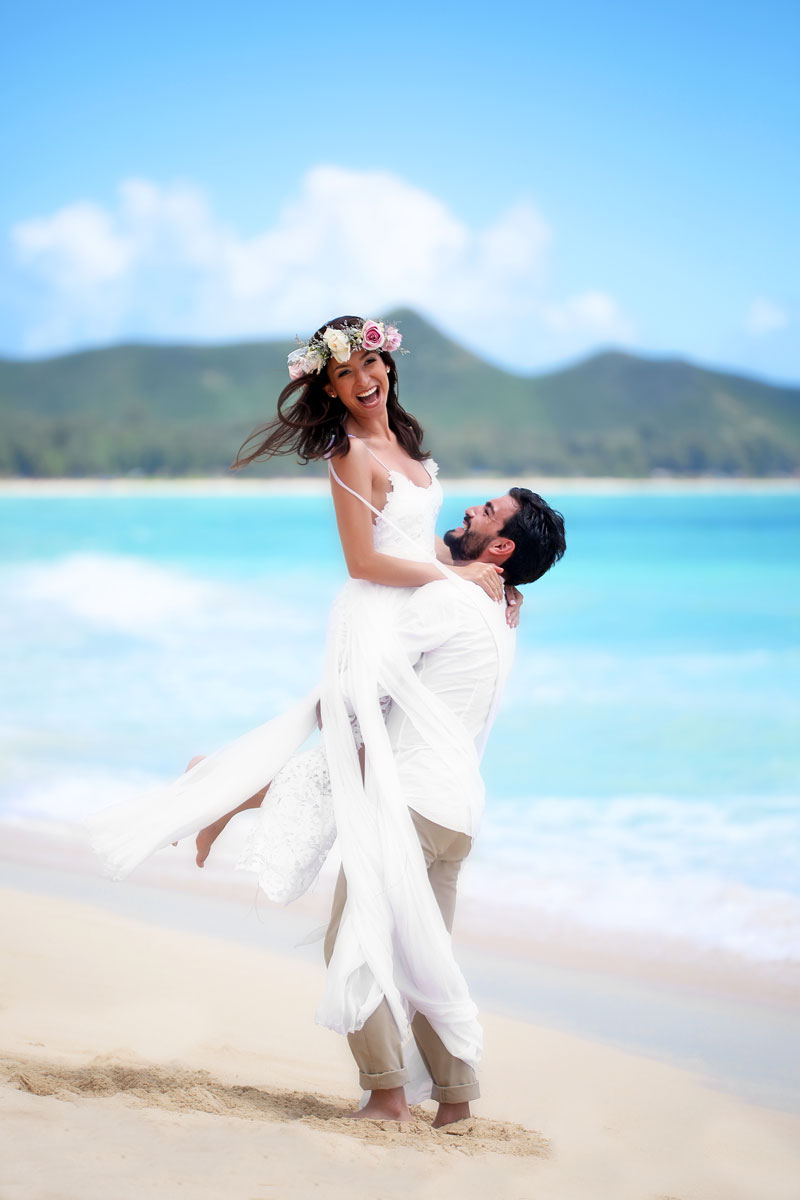 When planning a destination wedding or vow renewal, it may seem stressful at first. Not only do you have to plan travel, you also have to plan the details of your day. Fortunately, we're here to help as much as we can. We want to make the whole process as easy and stress free as possible, which is why we're always happy to chat and answer all your questions.
To help even more, we're always trying to improve the information we provide on our website, and we thought this week's blog post would be a good chance to write out some of our most frequently asked questions.
For this article, we tried to think of the average flow of questions from the first time we speak to a couple up until their big day. While it's impossible to cover all your questions, these are ones we think will be most useful to you.
1. Hawaii Wedding Packages
Can the wedding packages be customized?
Yes! We're happy to customize your wedding package for you.