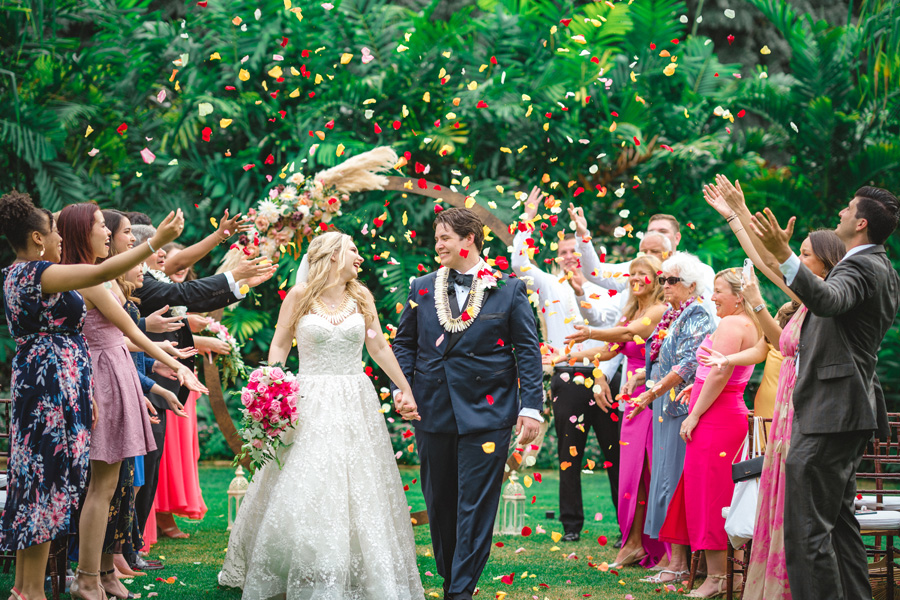 Once you decide to have your wedding or vow renewal in the beautiful state of Hawaii, what steps are involved in ensuring you and your partner have an amazing, stress-free experience?
1. Apply for Your Marriage License (not required for vow renewals)
It's super easy to get a marriage license in Hawaii. Although it can be done last minute, it is required, so plan in advance.
To apply for a Hawaii marriage license, complete the online application on the State of Hawaii website.
Once you arrive in Hawaii, you'll both need to meet with a licensing agent to pick up your license. The process takes around 15 minutes.
For details on requirements, processes, and more, visit our marriage license page.
FAQs:
There are no state residence or U.S. citizenship requirements.
Blood tests are not required.
The legal age to marry is 18 years for both applicants.
A valid I.D. (passport) or driver's license may be presented for anyone 19 or older.
If previously married, proof of original divorce decree or death certificate needs to be presented to the marriage agent by the applicant if the divorce or death was final within 30 days of applying for a marriage license.