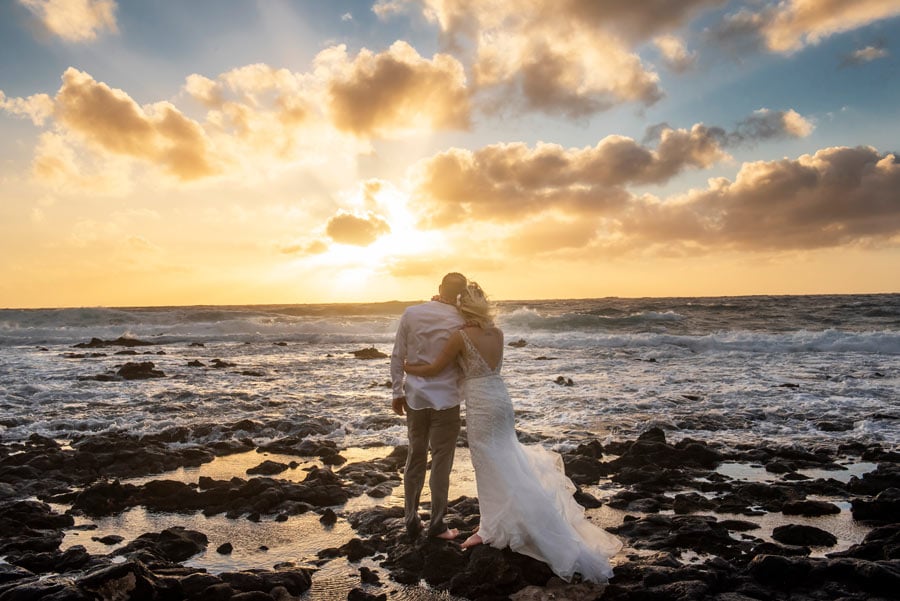 Although most couples would rather not wake up early for a sunrise wedding in Hawaii, it is an option to consider. The thought of getting ready early, driving to the location, and arriving while it's still dark is not for most, but there are some advantages and reasons why sunrise is a good time to have a Hawaii wedding.
Pros of a Hawaii Sunrise Wedding
More Seclusion
It's quiet in the morning. While there might be some people out walking the beach for exercise, beachgoers aren't out yet. You'll feel more like you have the beach to yourself, and there's something really nice about the early morning in Hawaii.