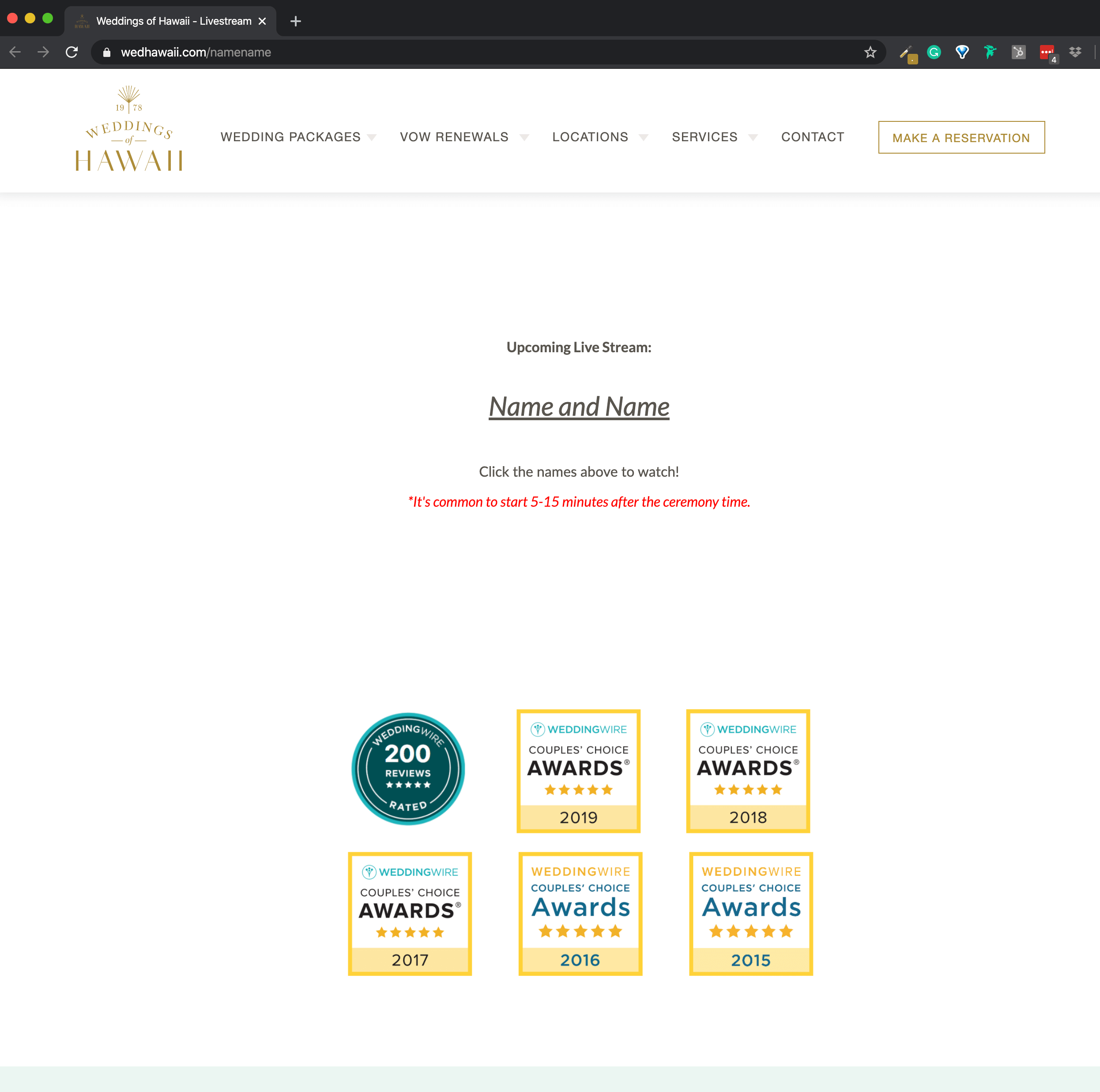 Adding live stream to your Hawaii wedding is one way to include everyone in your special day. :) If you'll be eloping in Hawaii, this is a great way to allow family and friends from all over the world be there with you.
How Does Live Stream Work?
Our live stream process is always evolving. Our team is constantly looking for better solutions, so we expect the exact details to slightly change over time, but here is the basic information.
First, you can add the live stream to your wedding by calling or emailing us or by checking it on your information sheet.
Once you have this added to your package, we'll set up a page for you on our website.