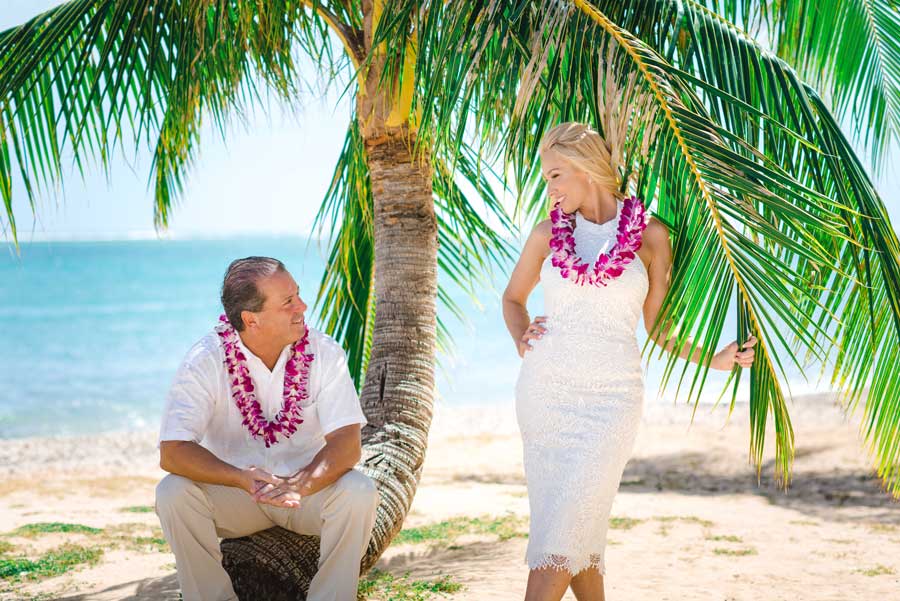 Beach wedding dresses aren't really different from other types of wedding dresses. Anything goes for a destination wedding, so what you wear is entirely up to you!
There are, however, certain dress styles and materials that work better for a beach wedding.
After planning Hawaii beach weddings for more than 40 years, we have seen what works and what doesn't. We've put together all the information you need to pick out the beach wedding dress that's right for you!
A beautiful example of a great beach wedding dress!