We often get asked for recommendations on things to do in Hawaii, and we understand why. With so many activities to choose from, it's sometimes hard to decide how to spend your precious time in paradise.
Island Water Sports Hawaii is a great way to get out on the water, and you'll experience a truly unforgettable memory. Their submarine scooters are an amazing way to explore the clear waters of Hawaii, yet the excursion is so much more!
You will see so many fish :)
When you book a submarine scooter tour, you'll get a relaxing catamaran ride, a 20-minute submarine experience, and time for snorkeling, swimming, and relaxing on the boat.
Submarine Scooter Basics:
Price: $99
Tour length: 2 hours
Times: 9-11:00 or 12-2:00 (seven days a week)
Difficulty: easy to moderate
Experience needed: none
Age level: 10 years+
Includes: snacks and refreshments
Bring: Swimsuit and towel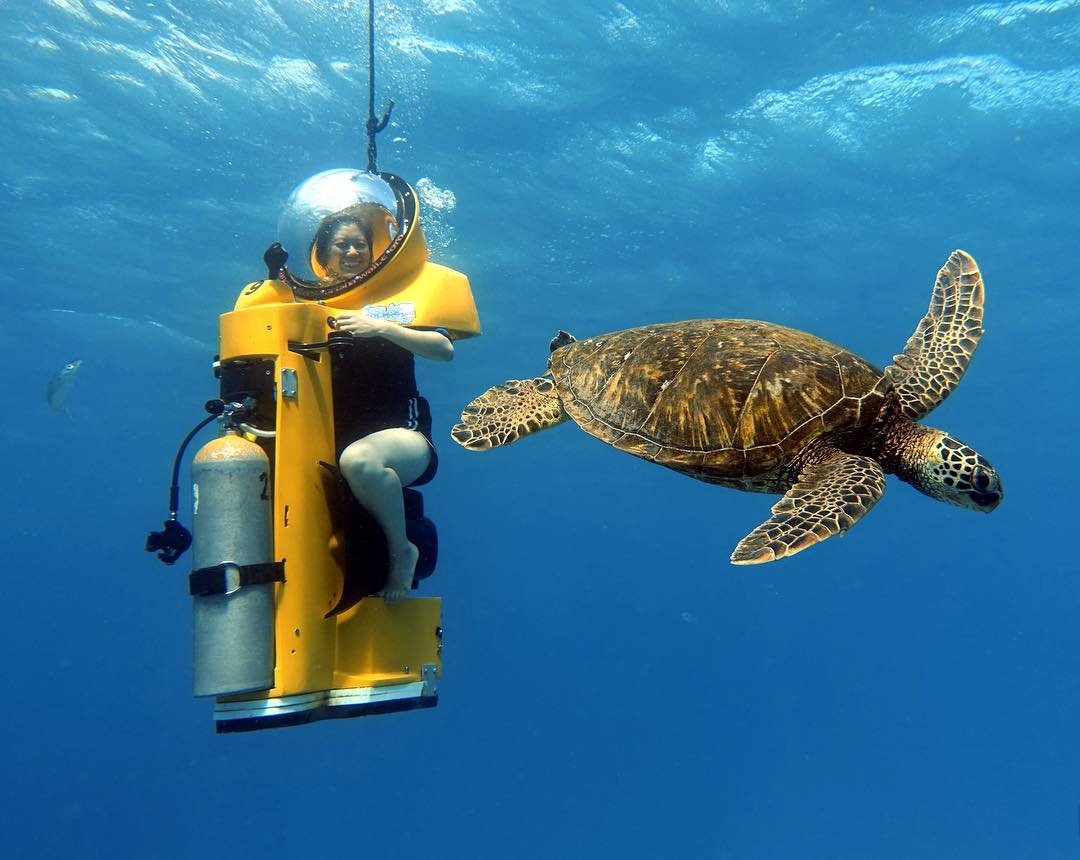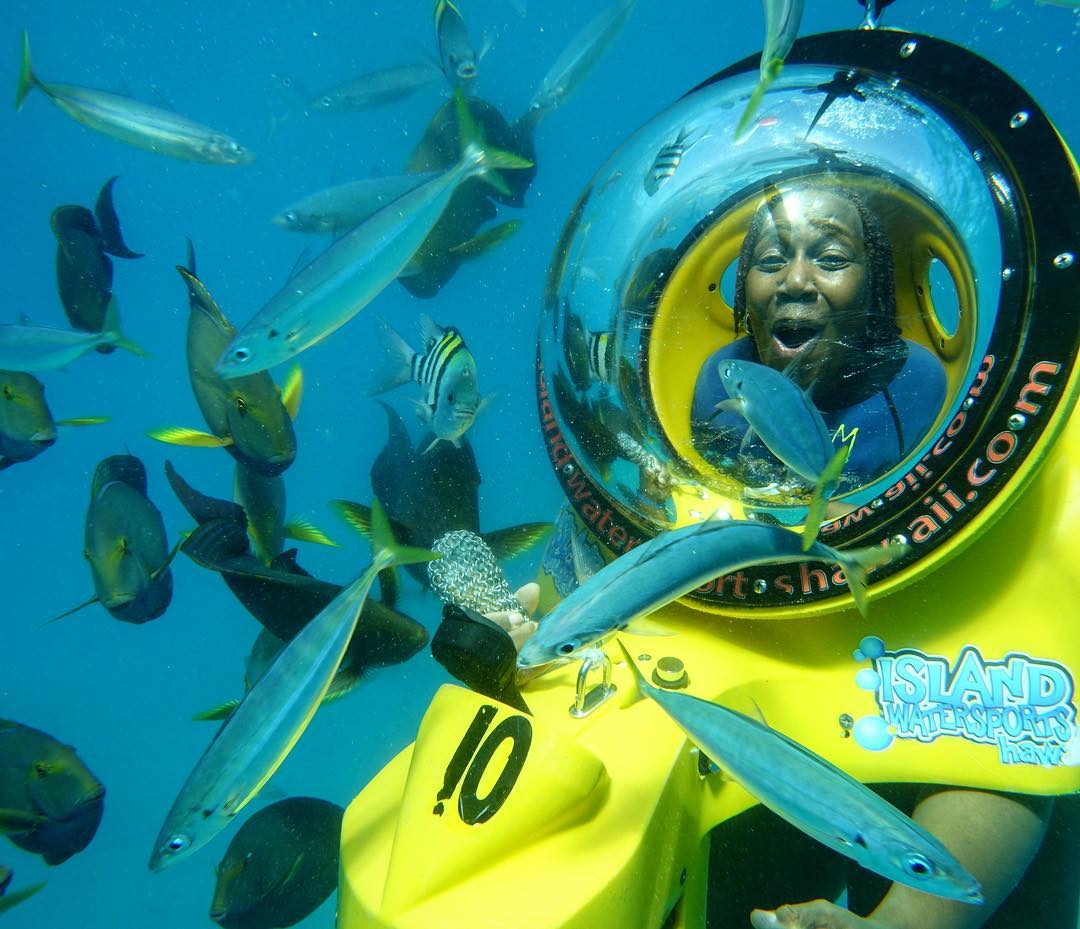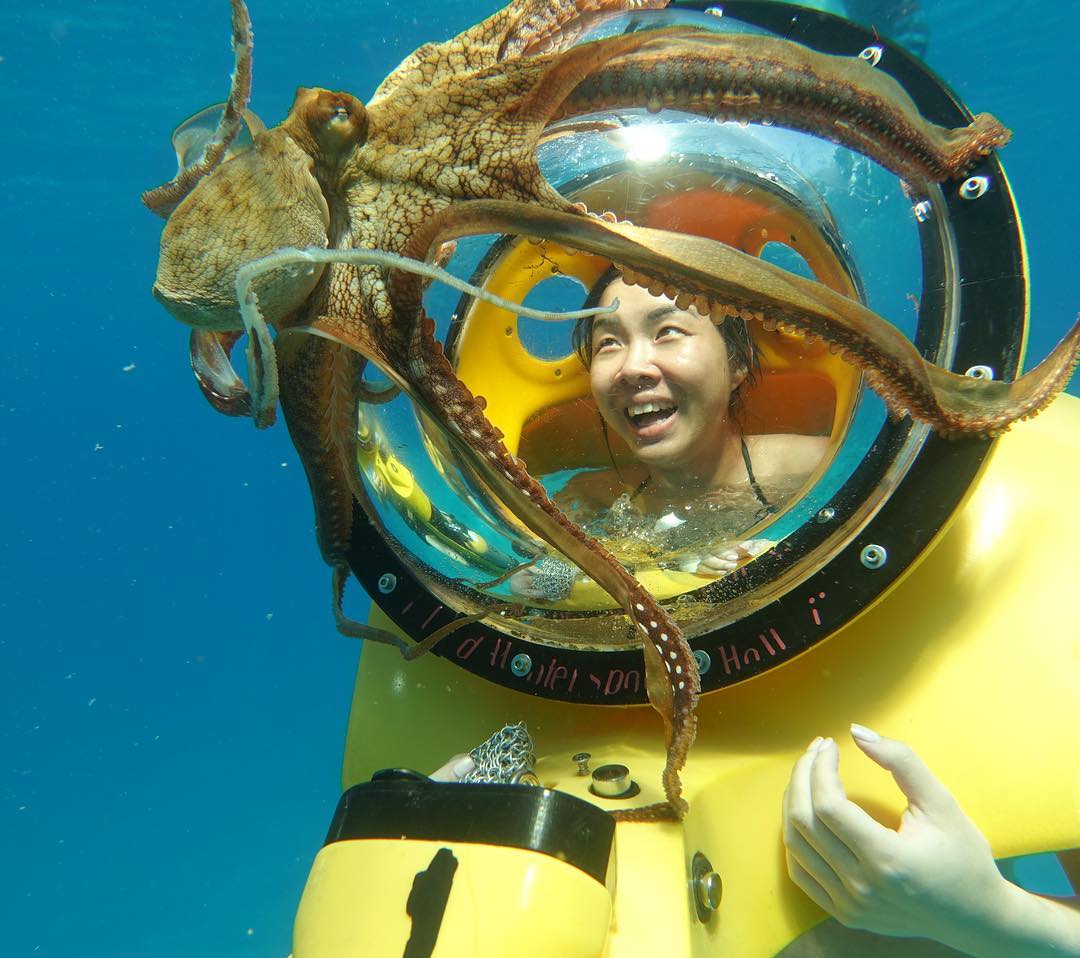 Get ready to meet the fishies!
We were most impressed not only with how easy the submarine scooters were to use, but how nice the whole experience is for the price. It's rare to find such a great activity in Hawaii that's this affordable.
Island Water Sports Hawaii is located in Hawaii Kai, about a 30-minute drive from Waikiki. Get away from the tourists and check them out. Tell them the coordinators at Weddings of Hawaii sent you ;)
Visit their website or call to book!
Island Water Sports Hawaii | 808-224-0076