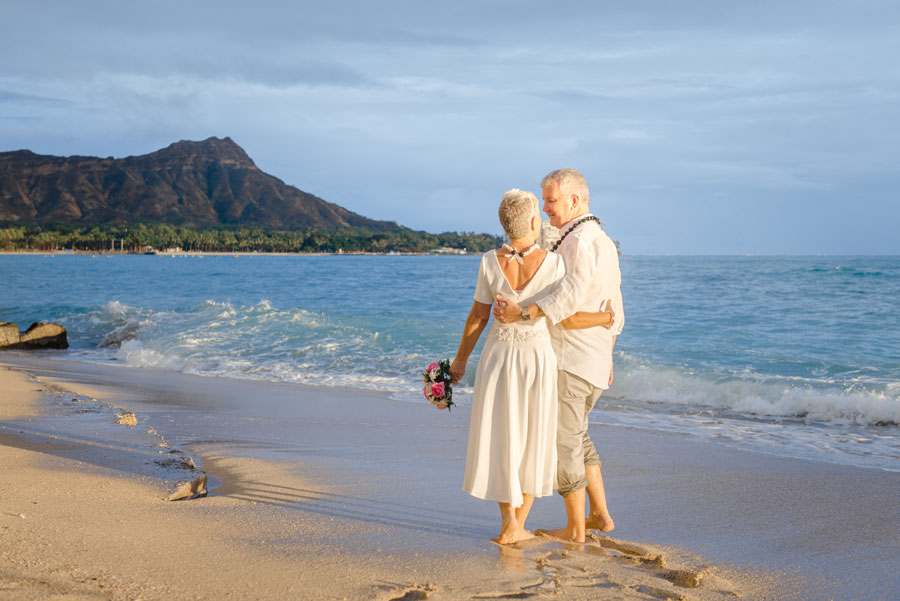 What to Know for a Waikiki Beach Wedding
Waikiki Beach is probably the most famous beach in Hawaii. Located on the south coast of Oahu fronting the hotels, nearly every visitor knows this stretch of sandy paradise.
It's important to note that the State of Hawaii does not issue wedding permits for most of Waikiki Beach. There is one particular part on the western end of Waikiki Beach (Kahanamoku Beach) where a permit can be obtained for beach weddings, and this is where we hold the ceremonies.
Newlyweds after their Waikiki Beach wedding ceremony.
Unlike our other Hawaii beach wedding locations, we don't yet have a dedicated photo gallery for this location. We have done several ceremonies here because couples have asked for this location. You can think of Waikiki Beach as our "secret menu" item, not on the usual menu, but if you ask for it, we can do it for you!