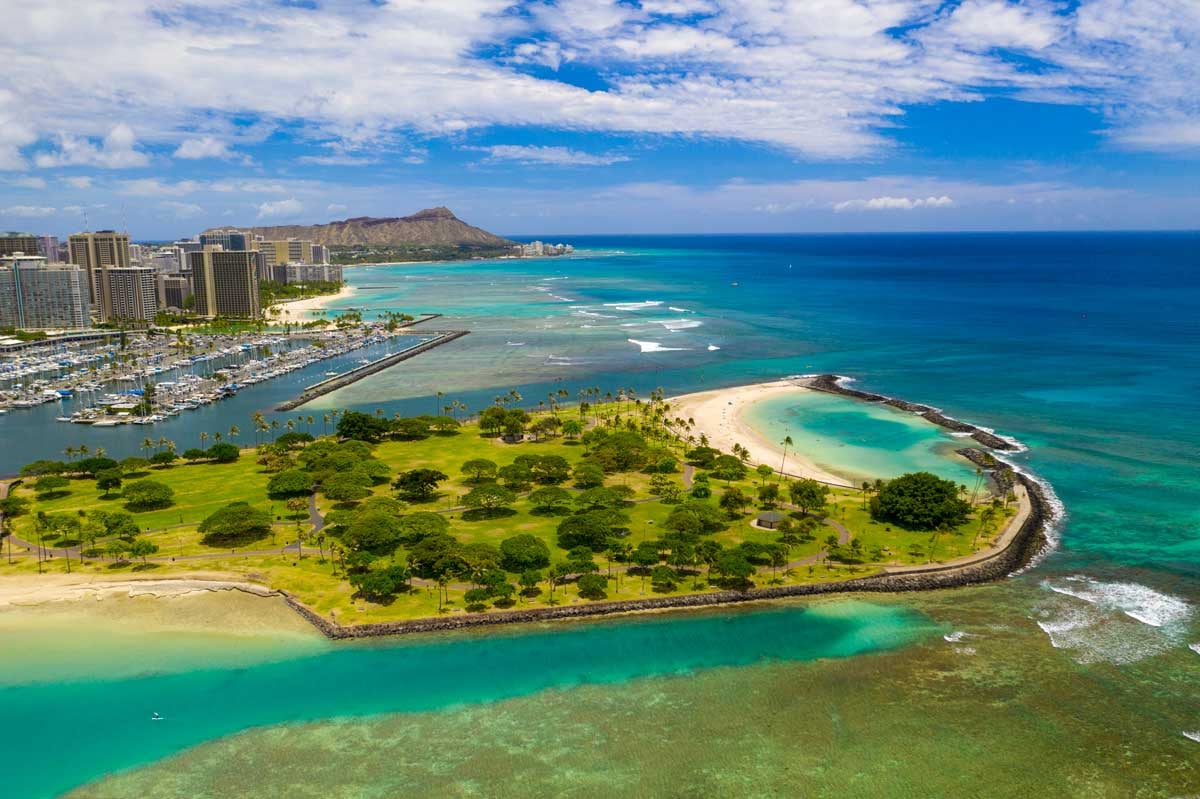 Magic Island, Waikiki, and Diamond Head on the Island of Oahu.
To say that we're excited would be an understatement! The plan to open Hawaii up on October 15th to travelers with a negative COVID test within 72 hours of arrival was the best news that many business owners in Hawaii have heard this year. We couldn't be more excited to welcome our couples to Hawaii!
With the news comes one recurring question we've been hearing: What's going to be open?
Here's What's Opening in October
Hotels
Some hotels are finishing up renovation projects or are opening later in the year, but most of the hotels we work with are already open or planning to open soon. If you've been to Hawaii before and have a favorite hotel that's not on the list below, please check their website for opening dates.
Popular hotels that are currently open or will be on October 15:
Kahala Resort (walking distance to our Waialae Beach wedding location)
Many more … There are too many hotels to list them all, and there are many hotels making preparations for opening, so make sure to check travel websites for more options.
Restaurants
Restaurants are gearing up and getting ready for tourists to return. For most of the year, Hawaii has been able to enjoy dining as usual (while following social distancing rules, of course), so there should be plenty of dining options available for you.
Activities
We've talked to several of the popular activities, and they're all getting their crews ready for business as usual. Many have opened or are opening soon, so there's already no shortage of things to do.
To get an idea of what's open (and maybe save some money on activities), check out Groupon Honolulu. There are deals on tons of activities already operating!
See You Soon!
We'll be here for you. Hawaii is as beautiful as ever, and your Weddings of Hawaii ohana is ready for your special day. If you have any questions, please email us at coordinator@wedhawaii.com or call 808-923-4876.
Mahalo!