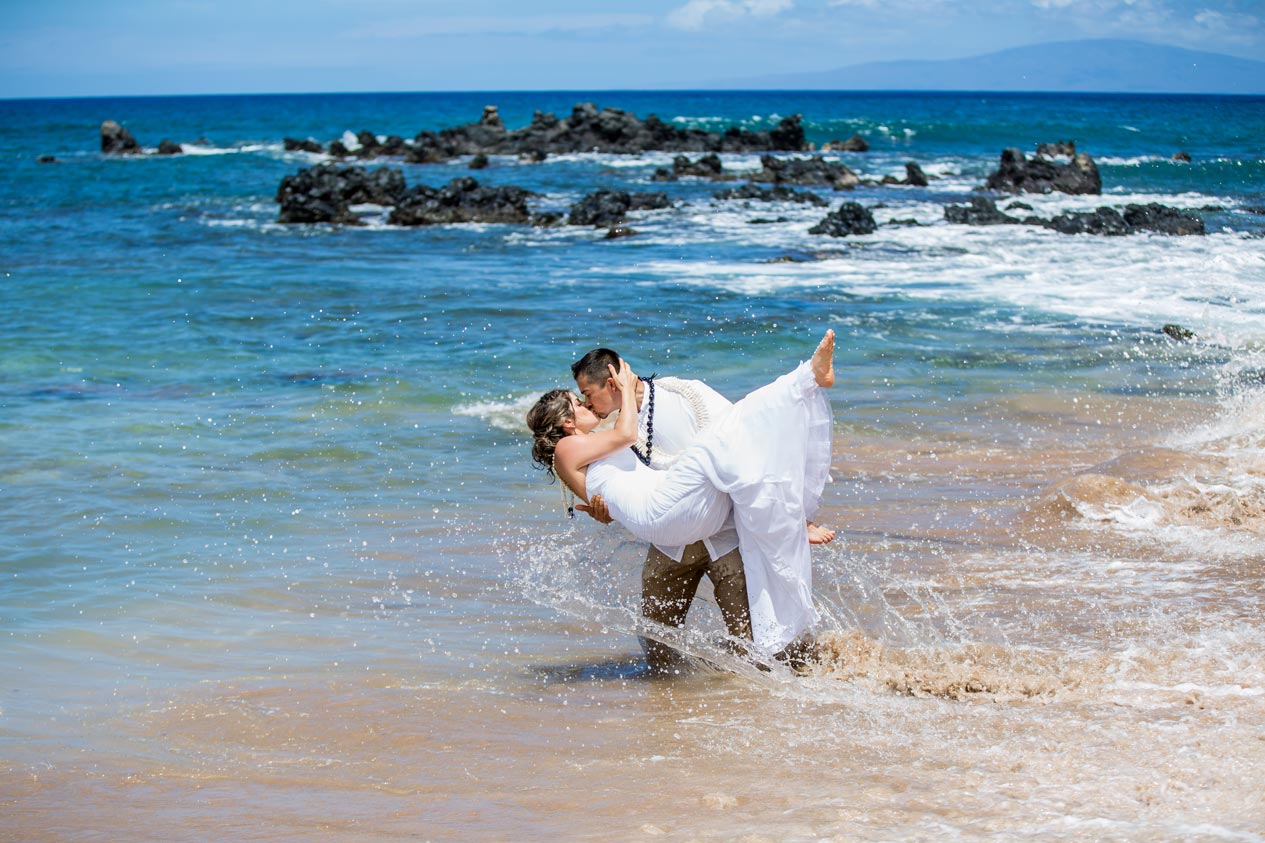 Eloping in Maui is something many couples dream of, and we're here to tell you that it's easier and more affordable than you might think.
What could be better than an intimate wedding with your toes in the sand and the natural beauty surrounding you? Eloping is the perfect way to celebrate your special day.
A toe-in-the-sand Maui elopement.
What to Know About Your Maui Elopement
It's easy to elope in Hawaii. Getting a Hawaii marriage license is an easy process. There are several beautiful Hawaii beach wedding locations, and there are many talented officiants, photographers, videographers, and musicians to help make your wedding day special and memorable.