If you've read a lot of our blog posts, you've probably come across something like this on a few occasions: One of the best things about a destination wedding is that it's non-traditional by nature, so it's up to you what you decide to incorporate into your special day.
Wedding attire definitely falls into the "it's all up to you" category. Whether you want to go very casual or for the suit and tie, it's all up to you. :)
To help you get some ideas, here are a variety of groom's styles we've seen.
Casual Groom Wedding Attire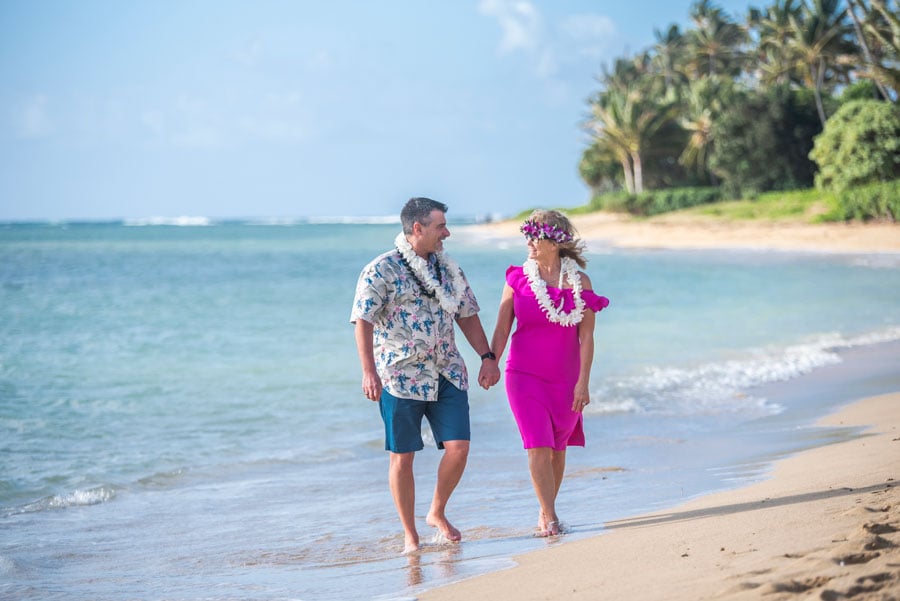 We see a lot of aloha-style shirts and shorts for elopements and renewals!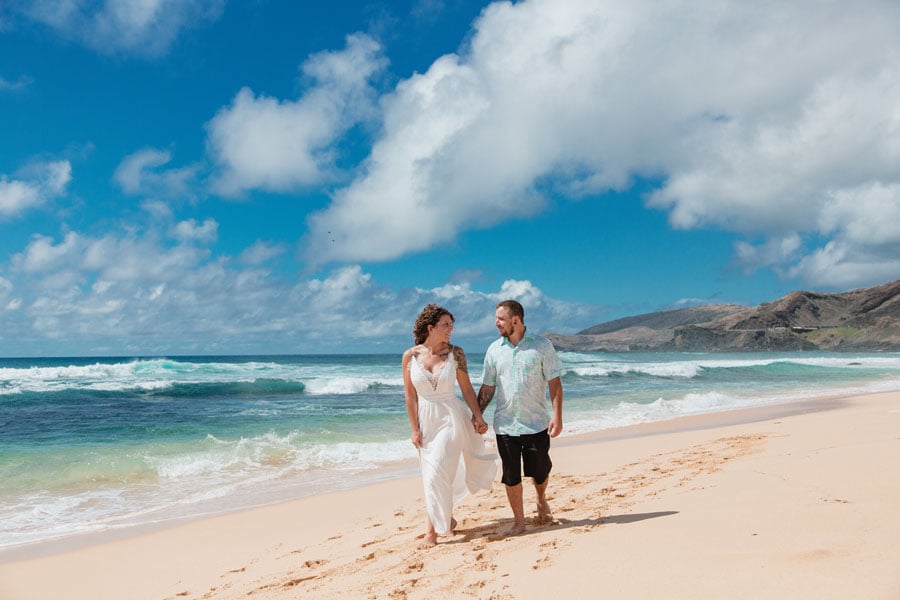 In Hawaii, a white wedding dress matches very well with an aloha shirt for a beach wedding.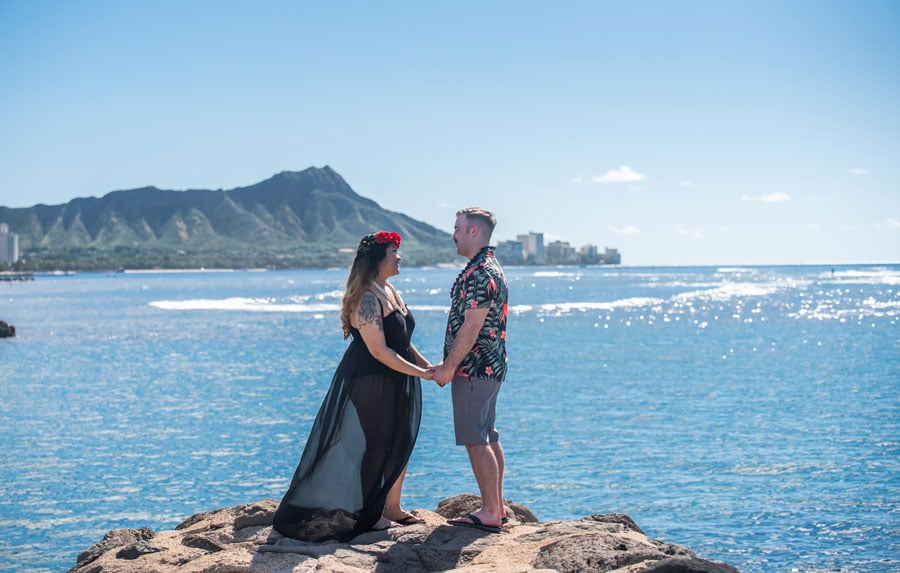 Here's a great example of wearing what works for you!
Semi-casual Groom Wedding Attire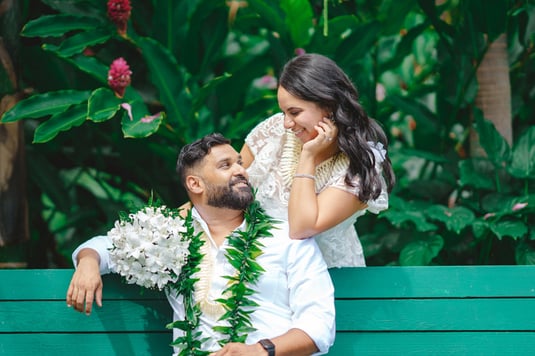 A white collared shirt with pants is a popular option, and adding some color with a lei is a very nice touch! Shoes or sandals (we call them "slippers" in Hawaii) work well.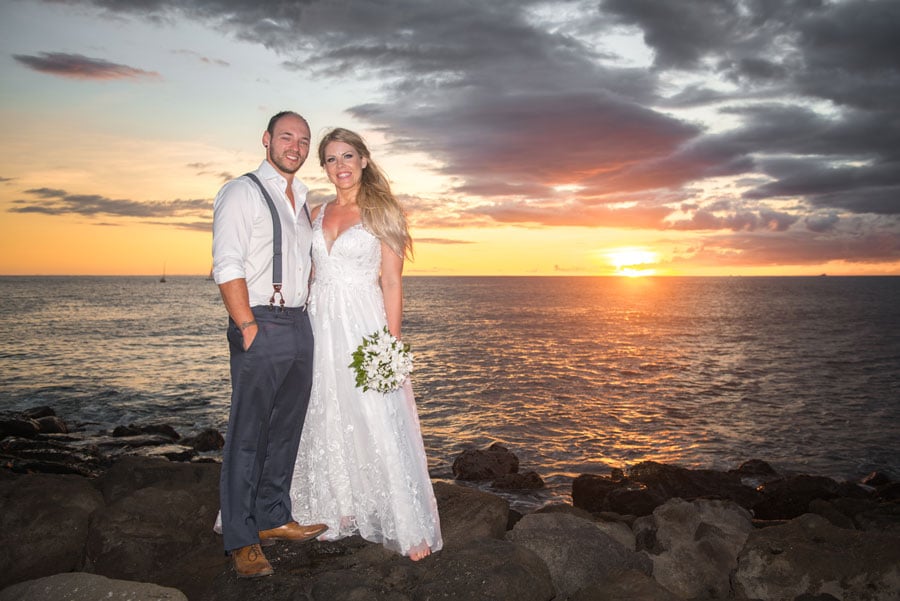 Suspenders are in for destination wedding attire.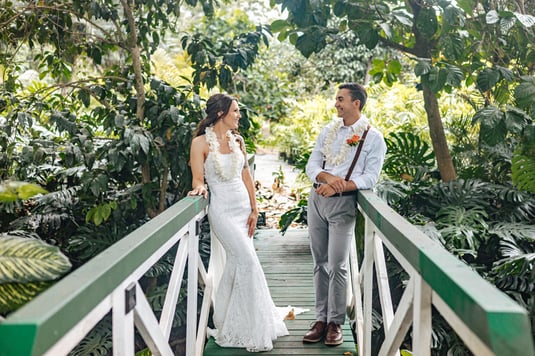 Add a boutonniere for a little additional color to the suspenders to make it even nicer.
Formal Groom Wedding Attire
If you have special ladies you really want to impress, a suit always looks sharp for a destination wedding.
Conclusion on Groom's Wedding Attire
Whatever you choose to wear for your destination wedding, you will be safe knowing that the style is totally up to you. There are no rules.
If you want to wear shorts, wear shorts.
If you want to wear a suit, wear a suit.
The choice is yours. :)
We also have some general tips on what to wear for a Hawaii destination wedding and choosing beach wedding dresses!