At Weddings of Hawaii, we only work with a select team of professional photographers to capture the unforgettable moments of your special day. Our team has expertise in capturing amazing images at our beautiful island locations. They have extensive experience with Hawaii weather at each location, so you know they'll get you in the best light!
Here are more details on photography options to ensure you have beautiful pictures to commemorate your special day.
1. Digital Image Photo Package
Our most popular package customization is adding the High-Resolution Digital Image Photo Package. This allows you to download all of your pictures from the day with the non-commercial print release, so you'll be able to make as many prints as you'd like, even years later!
This is included in some of our wedding packages, but digital images are the #1 thing we recommend adding on!
Couples can add a digital photo package all the way up until their wedding day at a pre-sale rate. It's a little more expensive after the wedding. Just contact us if you have questions or would like to make changes!
2. Get Family Photos
Are you expecting more than 20 guests? Is it important to get a picture with just you and grandma? Want to get a shot with your best friend who flew across the country to be at your wedding?
We'll always make sure to get one big group photo, but you may want to consider adding additional photography time to ensure enough time for smaller group photos.
Getting photos with family and friends seems obvious, but the time flies by. In fact, this happens enough that we included it in our post about the top five regrets couples have on their wedding day.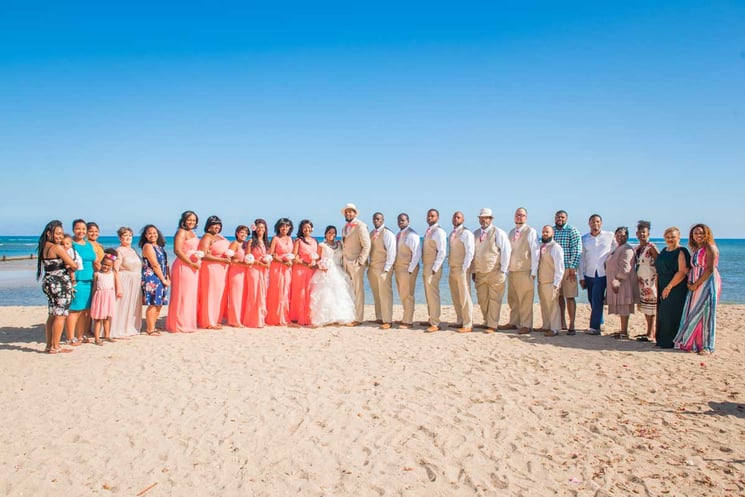 Don't forget to get some smaller group shots as well as the large group shot!
3. Consider a Second Photoshoot Location
Are you having a hard time picking a ceremony location because there's another beautiful location you love?
You may want to consider adding a second location photo shoot. This can be added onto your wedding package if yours does not already include it.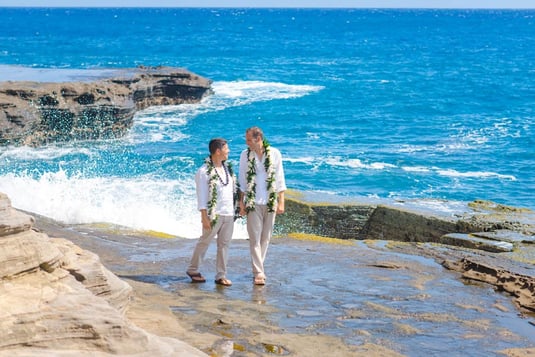 Heaven's Point is only available at specific times of the year, but it's still the most popular second location shoot!
4. Capture Your Pre-Bridal and Reception Experience
Did you want pre-bridal (aka "getting ready") photos? Would you like some pictures of your reception meal? Let us know, and we can help document memories from the rest of the big day!
5. Poses and Locations
Don't worry about thinking of poses--our photographers have you covered! We truly believe they're the best, and one of their many talents is getting you comfortable.
Don't feel photogenic? Not great at smiling? Don't worry; our photographers know how to make you look great!
They'll get you a variety of shots, and they're very familiar with all our locations. If you have any specific ideas in mind, just let your photographer know. Working together is the best way to make sure you get the shots you want, and our photographers are proud of the work they do. They know how important it is to capture your special day!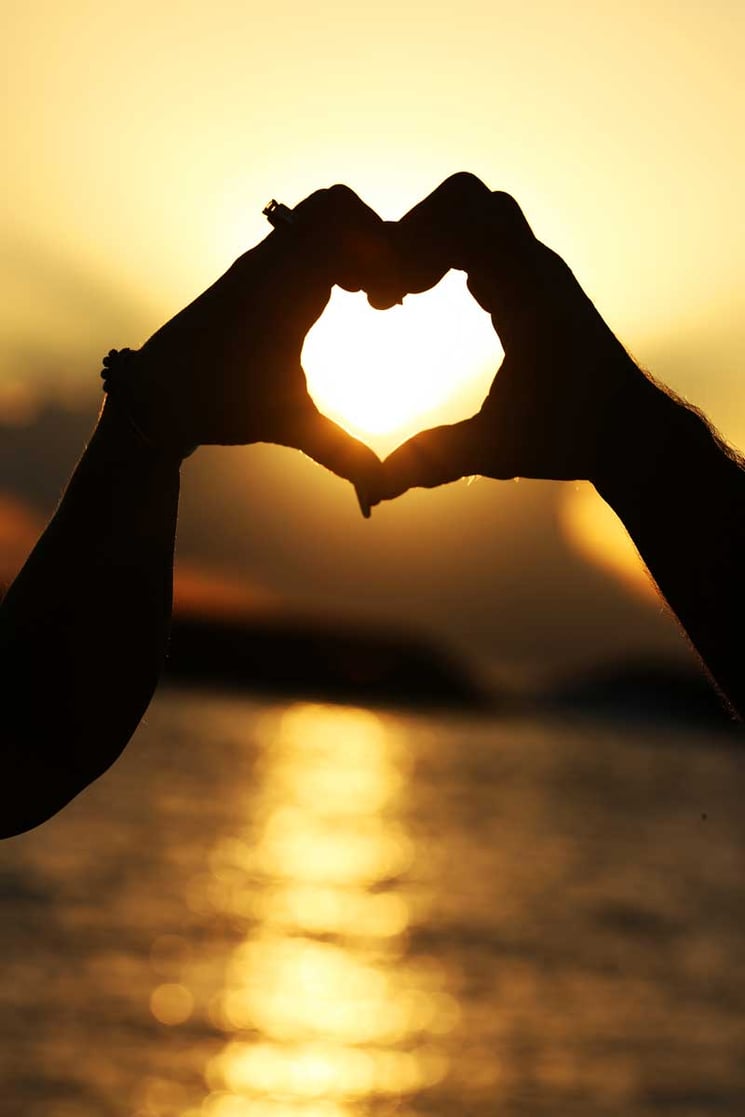 Love each other...love the sunset...love Hawaii!
Check out the photo galleries on the Hawaii Wedding Locations page to get an idea of what your photo gallery will look like. Additionally, you can see some recent ceremony photos on our Facebook and Instagram.
6. Consider a Photo Book
Would you like a photo book? We have beautiful leather-bound photo books with either 26 or 50 pages. They are included in certain packages, but can always be added if not.
Also, you may want to share our post Top 10 Commonly Asked Questions by Your Guests.
9. When Will You Receive Your Photo Gallery?
Once you get back home, are you having a party with those who can't make it to the wedding? Did you want to show them your photos?
Your photo gallery (or digital prints) is sent to you by email, generally within 2-4 weeks after your ceremony. If you have the Digital Image Photo Package, you can download your photos from the gallery and make your own prints or slideshow! If not, keep in mind you'll need to order your prints from the gallery, and printing and shipping can take several weeks.
Let us know if you need them by a certain date, and we can help make arrangements.
Conclusion
We work hard to take the stress off your wedding day. We recommend making sure you have your photo plan covered before your big day to make sure you get great shots and put yourself at ease!
We've never heard regrets from our couples for getting too many photos, but we've definitely heard them from couples who didn't get enough.
Trust us; the day will go by like a blur! It will be much easier to relax and enjoy the moment knowing your big day will be captured to perfection.