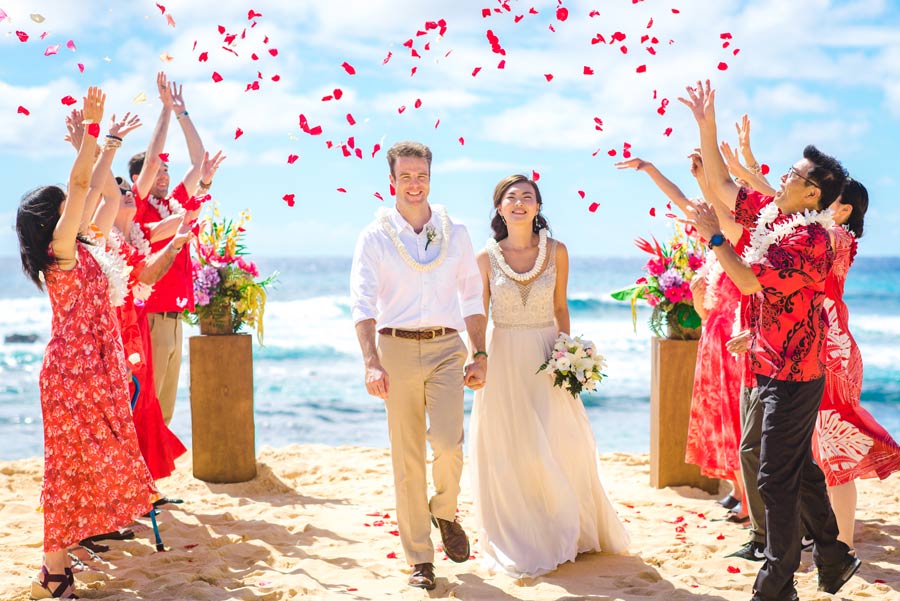 Introduction to Micro Weddings
Micro weddings are rising in popularity, and now more than ever is a great time to consider if it may be right for you. Here at Weddings of Hawaii, we've been specializing in destination weddings of all sizes for over 40 years.
Thousands of couples have benefitted from the happy-medium of a micro wedding, and we'd love to help you determine if you could be one of them!
Small, intimate beach weddings are the perfect kind of micro wedding.
What Is a Micro Wedding?
A micro wedding for many places in the world is a small wedding, usually with around 20 and no more than 50 guests, but a Hawaii micro wedding is usually smaller, often with the couple and a few guests.
Generally, it is more streamlined but similar to a traditional wedding, with everything on a smaller scale.
Aside from the guest count, the biggest difference is that the reception is more casual and less structured than a traditional wedding reception.