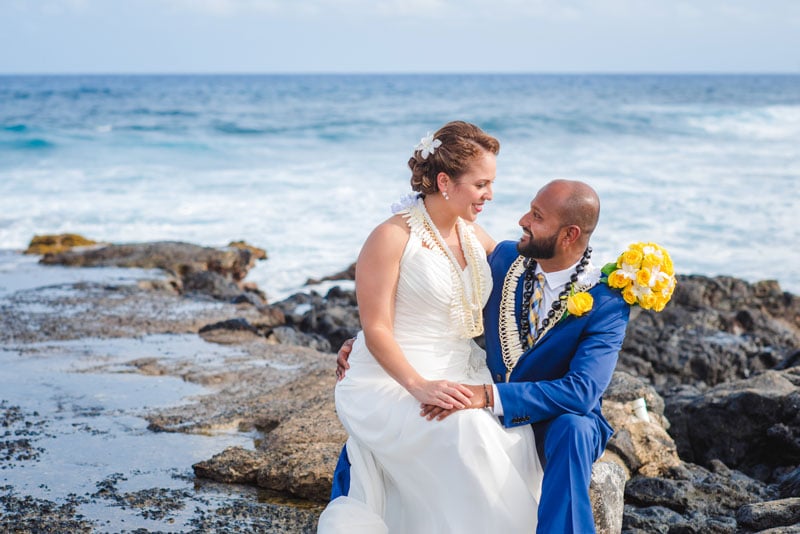 EVERYTHING YOU NEED TO KNOW ABOUT SANDY BEACH
Sandy Beach is located on the southeast coast of Oahu and is a well-loved beach by locals and visitors alike.
As with all our Hawaii beach wedding locations, we have photos and videos in our Sandy Beach wedding locations gallery, but we like sharing all the details about each location to help you decide which will be best for your ceremony!
Note: Sandy Beach is best for weekday ceremonies or early mornings on the weekends. Weekends get very crowded with the local population.
While we wouldn't normally hold the ceremony this close to the waves, your photographer will likely encourage you to get your feet wet for some shots ;)