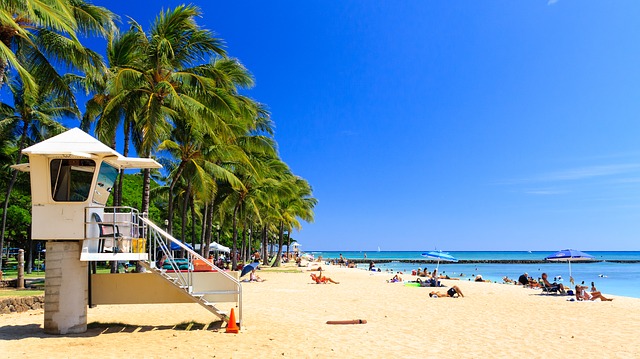 One of the most common questions we get from couples when making their travel plans is whether they should get a rental car or not. It's an added expense, after all, and it's good to know what other options are out there, especially if you're trying to have an affordable destination wedding.
Everyone is different. Some people like to hang out at the hotel, while others like to get out and explore. While there's never a one-size-fits-all answer, we like to provide as much information as possible to our couples and their guests.
In this article, I'll try to cover all the transportation options available to get around Oahu.
Walking
If you don't mind walking, you can get to a lot of places in Waikiki. From end to end, it's about a 30-minute walk down Kalakaua Avenue, the main street loaded with shopping, restaurants, and hotels.