A Hawaiian luau is an experience most visitors to Hawaii want to have, and we're always happy to recommend our favorites. We'll help you pick the right one for you, and we'll even help with the reservation.
To make sure we're providing the best recommendations, we like to visit a luau every couple of months to experience for ourselves. This month, it was Ka Moana Luau.
When we heard Chief's Luau was moving to another part of the island, we were a little disappointed. Chief puts on a great show, but we also really liked the location in Sea Life Park on the East-side of Oahu. When we heard a new luau was moving in, we couldn't wait to head over and try it out!
We don't know why Chief's decided to move (and we very much want to check out their new location), but we're sure happy this beautiful spot at Sea Life Park is not going to waste in the evenings.
Ka Moana Luau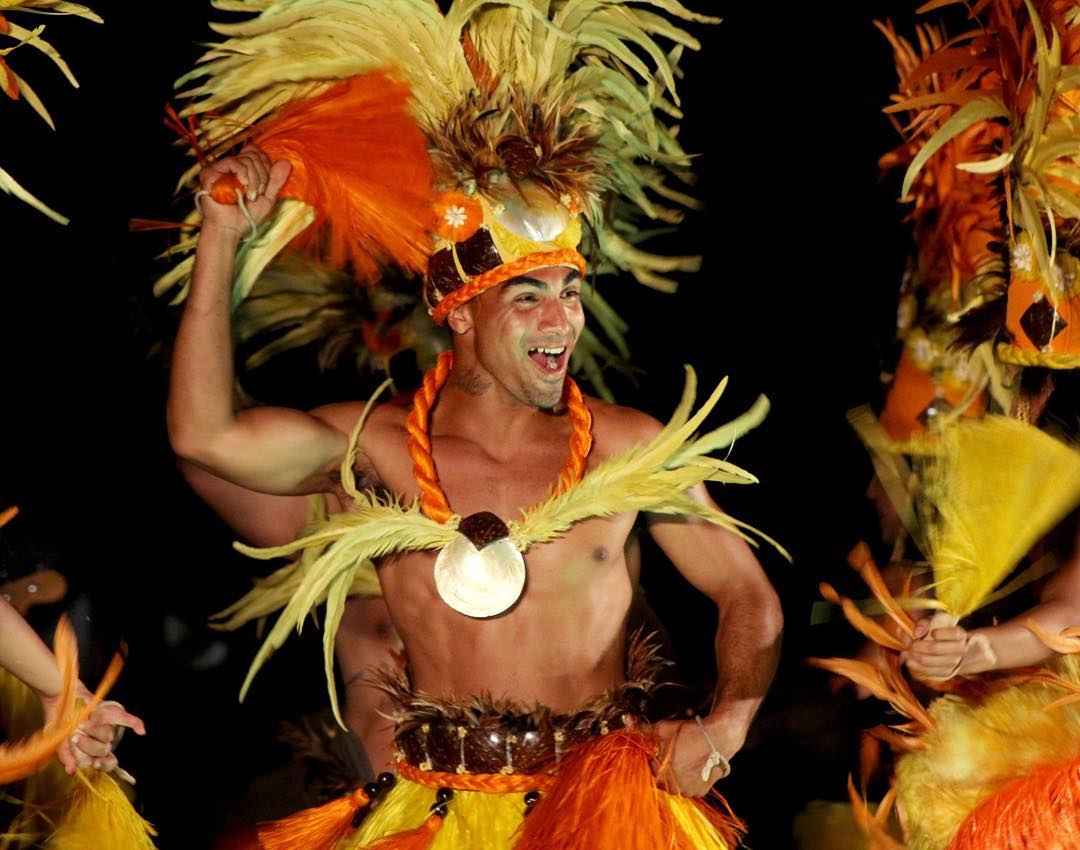 The dancers were fantastic!
While photos can give you a good idea of what a luau's like, they don't do justice to just how beautiful it really is.
With the ocean on one side and the beautiful, lush Hawaiian mountains on the other, you feel nestled in a special part of Oahu. For us, it felt like there was nothing else happening around us, and everyone at Ka Moana pulled us right into the Polynesian culture.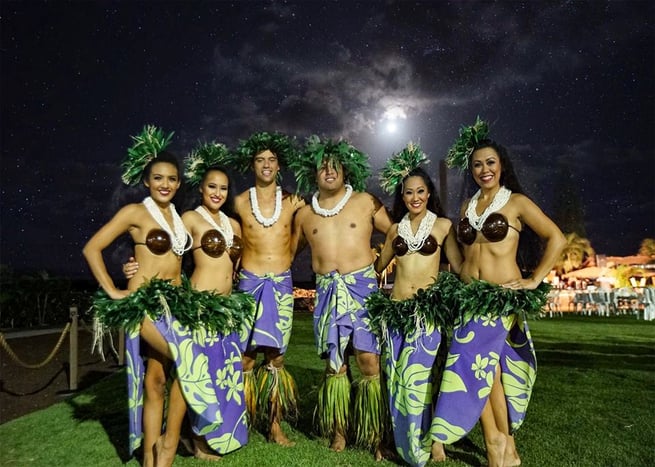 Wonderful dancers and such an amazing sky!
We started with some cultural activities. We did a little traditional weaving, even making our own headbands.
We got a round of mai tais.
We watched them pull the kalua pig from the imu (underground oven).
Teri joined a group of guests on stage for a pre-dinner hula dance (and was fantastic!).
And we finally sat at our table to get ready for dinner.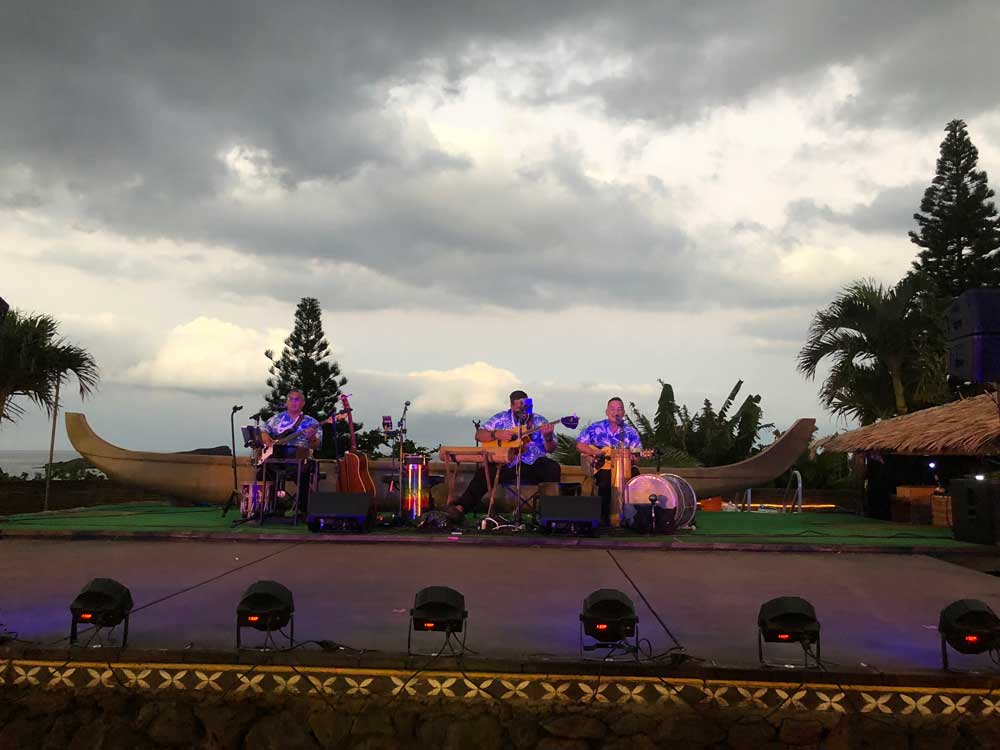 Wonderful Hawaiian music during dinner.
Luaus are almost always buffet-style and feature a selection of Hawaiian foods, such as poi, taro, and kalua pig. You'll also find selections made from local ingredients, like guava, mango, coconut, and macadamia nuts.
After dinner was the show! We weren't sure what to expect. Only being open a few weeks, we didn't know if the show would live up to others we've seen, but we all agreed that it was very well done. The host was great, and all the dancers were amazing! They looked like they'd been dancing together for years.
Based on our experience, we can definitely recommend Ka Moana Luau. We had a great time, and we're so happy this beautiful location has a great luau.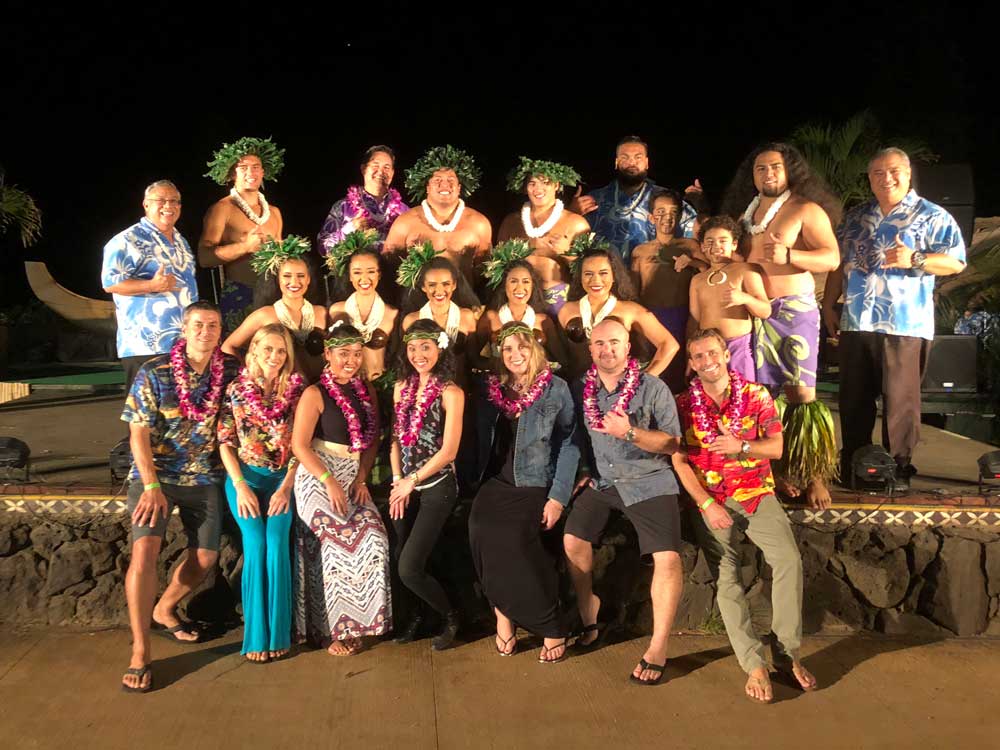 Thank you all for taking a photo with us! We loved it!
Thank you, Ka Moana! We had an amazing time!
Book your Ka Moana luau experience directly on our website!
For more information on luaus or anything relating to your travels to Hawaii, please contact us. We're happy to give you suggestions to make your Hawaii vacation absolutely perfect!