We've offered gay and lesbian weddings since they became legal in Hawaii in 2013. Hawaii is truly a dream wedding destination, and our LGBT-friendly staff is here to help you have an amazing wedding day.
All of our Hawaii wedding packages can be matched with any of our ceremony locations, and all our packages are customizable, so when planning your special day, please remember we're here to help you when any questions arise.
Here are a few common questions we receive from same-sex couples looking to get married in Hawaii:
Do you offer gay and lesbian weddings?
Yes, we do! We've held a long-standing belief that love is love. Ever since Hawaii legalized same-sex marriage, we've been conducting wedding services for LGBT couples.
Are gay and lesbian weddings legal in Hawaii?
Yes, gay and lesbian weddings are legal in Hawaii.
Do we need to be a United States citizen to marry in Hawaii?
A marriage in Hawaii is legally recognized world-wide, as long as you are eligible for a Hawaii marriage license. However, make sure to look into your country's marriage laws. Although your Hawaii marriage certificate is a valid legal document, each country has specific requirements to determine if it will be recognized. For example, an apostille may be required.
Are there any legal differences in Hawaii for gay weddings compared to straight weddings?
No, there are no differences.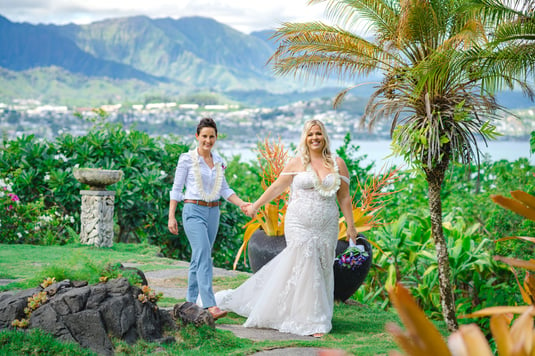 A perfect ceremony at Noelani Gardens.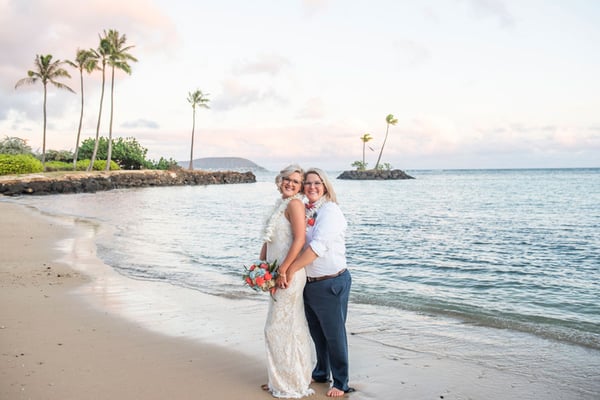 Two lovebirds from Alabama chose Waialae Beach for their Hawaii wedding.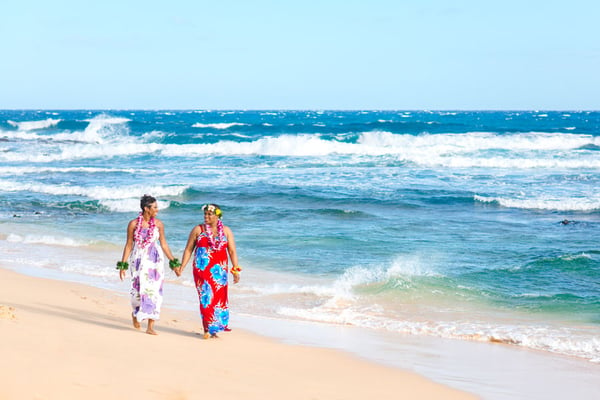 For this eloping couple, their Hawaii wedding was at Sandy Beach, Oahu.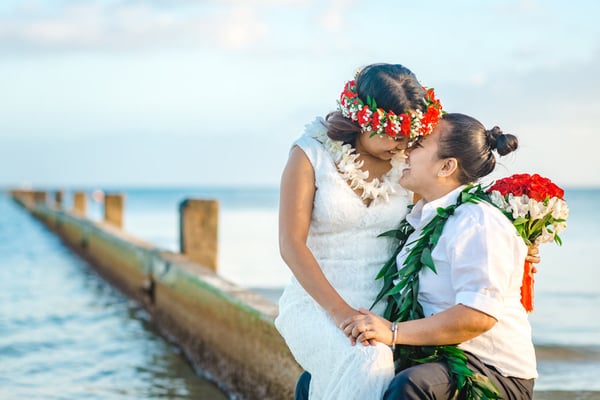 These wives couldn't be happier to be married in Hawaii.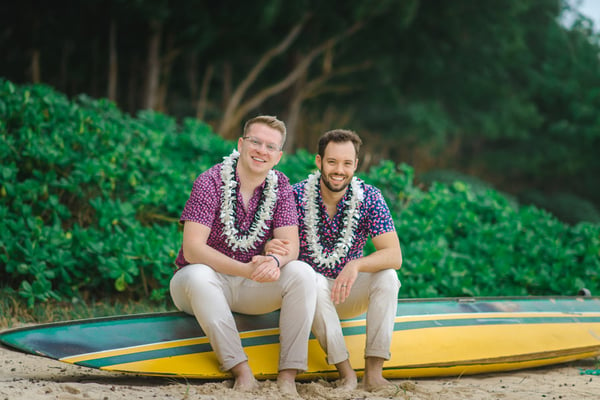 There's nothing like a "toes-in-the-sand" Hawaii wedding day!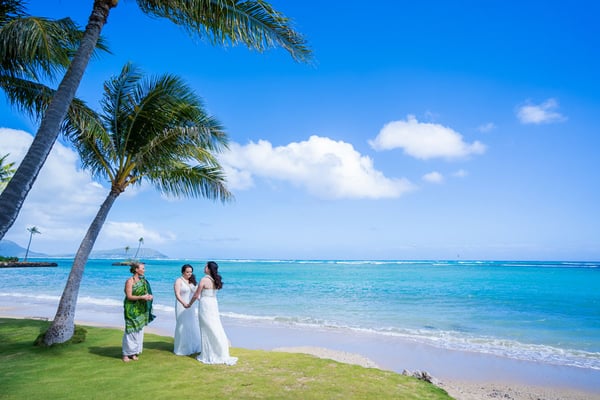 What a beautiful spot for these lovely ladies to say "I do" to each other. (Waialae Beach, Oahu)
We're always here to help, so please reach out if you have any questions or need some tips. Here are a few testimonials from some of our recent same-sex couples.