"I want to do dinner after my ceremony, but I don't know where we should go. Do you have any suggestions?" It's something we coordinators hear all the time, and I am here to provide my recommendation!
Signature Prime Steak and Seafood is my favorite restaurant for a celebratory meal for two main reasons: The view is lovely, and the food is fantastic (with that said, what more could you want?!). But for the skeptics, let me elaborate.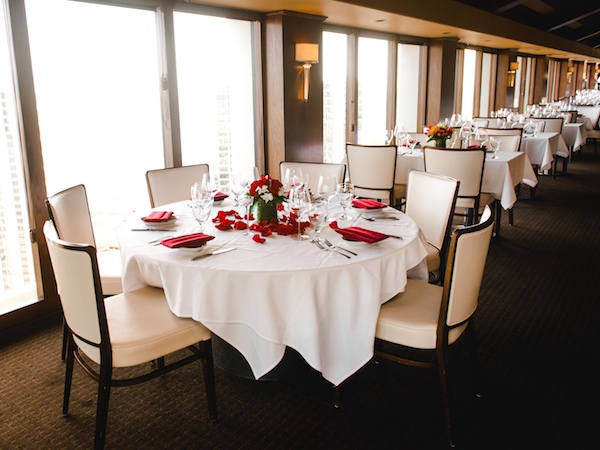 From the 36th floor of the Ala Moana Hotel, the views are quite beautiful.
Signature is located at the top of the Ala Moana Hotel, and as you can probably imagine, that means you get an amazing view of the city and ocean below. During the day you can see all of Waikiki and the glittering ocean water, then during sunset, you get a beautiful view of the sun going down and once night hits you can see all of the sparkling city lights.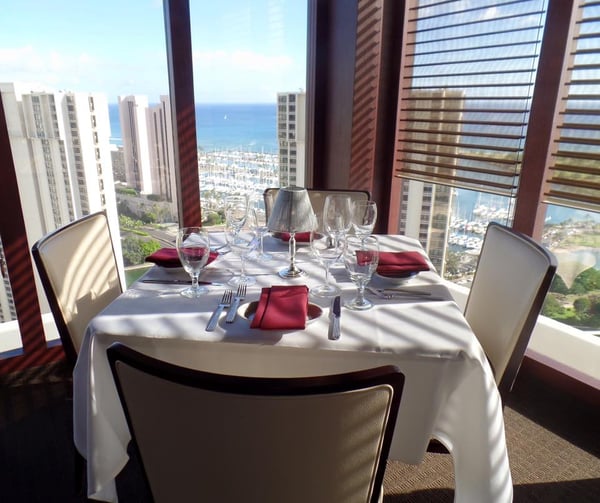 Great views of the city and the sea.
They have tables and booths if it's just the two of you, or if you have a larger party, they also have private rooms so that you can enjoy your dinner with a little privacy. They have their Wine Room, which seats anywhere from 5-9, their Rainbow Room that seats 15-25, and their Ocean Room which seats 25-45.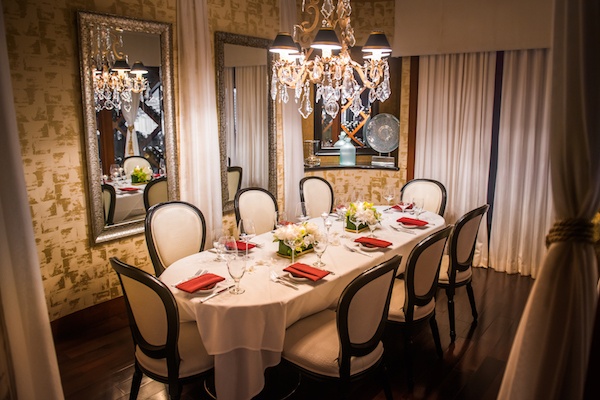 Private rooms are available.
Now let's talk about the food. For those of you that like an appetizer or salad before the main course, Signature has a great wedge salad, but let's be real, you don't go to a steakhouse for the salad.
With that said, my personal favorite is the filet mignon, but the ribeye is also to die for.
All of their steaks are juicy and so rich in flavor. I love pairing my steak with the truffle mashed potatoes, and although I'm not usually a huge fan of corn, there's something about their creamed corn that I can't resist!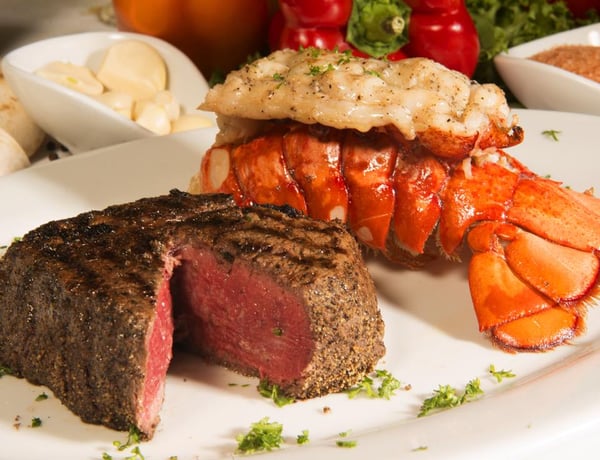 And the food ... delicious steak and seafood!
If you still have room for dessert (and my belly always has room for dessert), I recommend their lilikoi crème Brûlée. The lilikoi (passionfruit) flavor gives the crème Brûlée a slight tartness that pairs nicely with the sweetness of the cream. It's the perfect way to top off that savory meal.
The service you receive from this restaurant is wonderful, as their staff is kind, efficient, and they are helpful in their recommendations.
I always have a great experience when I dine at Signature, and in my opinion, you cannot go wrong celebrating your special day here (unless perhaps you're not a meat eater).
If you're interested in dining at this restaurant, give us a call or send us an email, and we'd be happy to make a reservation for you!